Israeli Government Asking Parliament for Vast New Powers to Fight Cyber Threats
A bill making its way through the Israeli parliament would give the country's cyber defense authorities the power to search and seize private data and hardware with little oversight
A bill making its way through the Israeli parliament would give the government vast powers to search and seize private computers for the purpose of confronting national cybersecurity threats.

For daily updates, subscribe to our newsletter by clicking here.

According to a memo presenting the bill that was released on Wednesday, the Israel National Cyber Directorate, the agency charged with national cybersecurity, would be given the authority to compel organizations, businesses, and individuals to turn over data and hardware without obtaining a warrant from a court with few exceptions.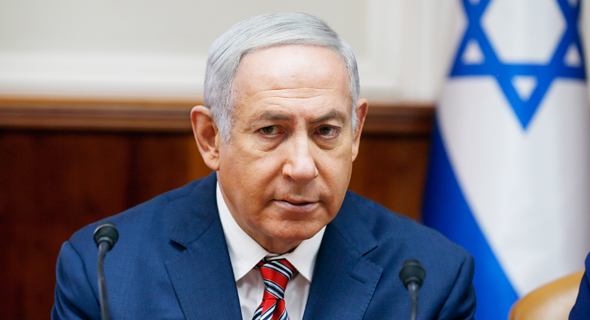 Prime Minister Benjamin Netanyahu. Photo: AFP

The proposed cybersecurity law, which is being sponsored the Prime Minister's Office, would also pave the way for the government to collect vast amounts of data on the activities private companies, like internet providers, that are responsible for critical portions of Israel's digital and physical infrastructure.

The bill is still being altered and could be significantly rewritten before it appears for a vote before the entire parliament. A public comment period is in effect until mid-July.

Critics are raising alarms bells over the potential for the law to give the government new powers that are subject to almost no supervision. "The foundations are being laid for totalitarian control over our thoughts," said Doron Ofek, an outspoken advocate for digital liberties in Israel.

"They are taking the most extreme legal tools selectively employed in the war on terror and applying them to all Israeli citizens, companies and organizations," Mr. Ofek said.

In its current version, the bill offers almost no protection against unnecessary invasions of privacy for targets of the government's cybersecurity investigators. The bill says that any actions carried out by investigators should minimize the amount of harm caused, but the investigators themselves are charged with deciding what limits to place on their power.

The Cyber Directorate could instruct a company to carry out certain actions and to keep those instructions secret, for example.

A court warrant would be required for certain extreme case, but even then the cyber directorate would be given the authority to act without a warrant for a limited time.

The Cyber Directorate Amit Ashkenazi offered a preemptive defense of his agency while addressing a poorly attended event in May at the University of Haifa's law school.

"Our goal is to make sure the digital world remains a place for innovation and the free flow of knowledge that is as safe as public spaces are in the real world," said Mr. Ashkenazi said. "Israel has come to understand that there are private entities that are critical for the proper functioning of the market and the public sphere and that these entities are vulnerable to cyber attacks."

He said that the government is not interested in the contents of people's conversations but "in what machines are doing and who is communicating with them from outside."