BigID Raises $30 Million to Help Companies Protect User Privacy
The startup's technology uses machine learning to improve how its customers find, protect and manage personal information
Regulators around the world are demanding that companies take measures to protect the privacy of the people whose data they collect. The European Union's new GDPR guidelines are the most prominent example. But as it turns out, complying with data protection policies is a challenging task for many companies.

For daily updates, subscribe to our newsletter by clicking here.

BigID Inc., a startup based in New York and with an engineering office in Tel Aviv, develops software that promises to help, and it has just raised $30-million in Series B funding to do so. The investment round was led by California's Scale Venture Partners, the startup announced Monday.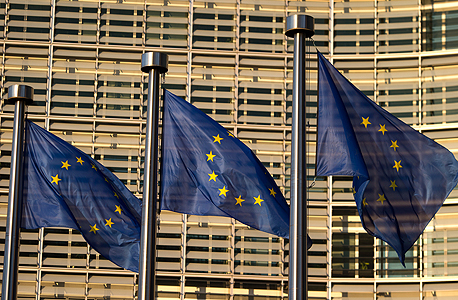 The European Union. Photo: Bloomberg

"With the advent of the GDPR, more companies are shifting from manual and survey-based compliance to data-centric automation and operationalization, Ariel Tseitlin, a partner at Scale, said in a statement. BigID's technology uses machine learning to improve how its customers find, protect and manage personal information.

"BigID's advanced privacy automation technology provides enterprises a first-of its kind ability to address critical privacy requirements like the right to be forgotten and data usage record keeping," Mr. Tseitlin, who will be joining BigID's board, added.

Founded in 2015, the company announced in January its $14-million Series A. which included participation from the venture capital arms SAP and Comcast.