What Is a Virtual Personal Assistant, and Why You Need One
Digital assistants will run searches for you, activate phone apps while you drive and help you organize your calendar. This guide will show you how to choose the right assistant
Do you feel the pressure of mental overload? Even if you've never heard this term before, it affects you personally in your daily life. Most of us maneuver between assignments in seconds, letting work invade our personal time. The fact that our calendars are always open, and online services make us regularly available for interactions may have made life more convenient, but it also made them more complicated. We are all being bombarded by assignments and tasks, trying to keep up.
When you finally sit in front of a computer after your commute to the office, you'll usually see a list of existing tasks. A few work-related assignments, a meeting you need to set, emails to send, somebody in the office celebrating a birthday... On top of that, you need to remember to do some grocery shopping and that the kid needs to wear a white shirt to school tomorrow. While the digital age seems to add to our daily tasks and challenge our concentration, it also delivers a solution: the smart virtual assistant.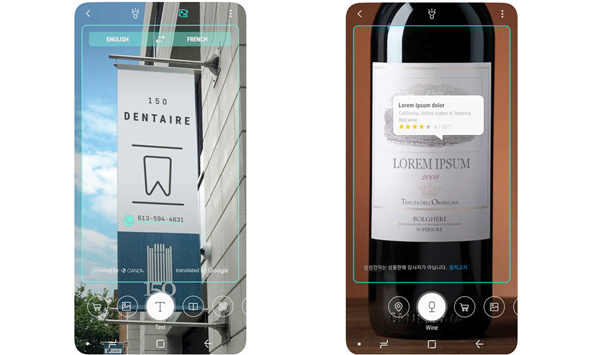 Samsung virtual assistant. Photo: PR

The virtual assistant is a smart software embedded in Smartphones and other connected devices that acts like a personal assistant by helping you mitigate your many tasks so that you can concentrate on the more important things.

What can the Virtual personal assistant do for you? The list expands as the technology moves forward. The smart assistant can locate information online, organize your calendar and set appointments, display a variety of alerts and reminders, activate apps while you drive, and connect with other smart devices, such as IoT electronics. In the past, virtual assistants were backed by simple programs, capable of basic voice recognition. Nowadays, these assistants run on advanced AI and natural language processing technologies. These enable the assistant to understand natural speech and answer just like a human being.

Samsung's Bixby—the latest Virtual assistant

There are several smart assistants on the market, each based on a different operating system and created for a specific device family. The latest assistant to join the market is Samsung's AI-powered Bixby software, which is ideally suited for Samsung devices.

Virtual assistants have been added in recent years to various smart devices at home, at the office, and even in vehicles, with the most prominent being the smart speaker. This is a speaker for the home which runs the smart assistant software and can be activated vocally by saying its name. Samsung's Bixby can be activated vocally and by texting, just like you contact a friend.

So, what should you expect from your smart assistant?

1. The ability to understand natural language and learn your dialect

In the past, anyone who wanted to communicate with a computer program had to use a list of predefined commands in a language that was more computer-like than natural. Today, virtual assistants are capable of learning our language and even adapt to individual users.

2. The ability to adapt to your lifestyle and requirements

In recent years, digital content has been transformed to become more personalized. We receive lists of news items that might interest us, video playlists based on our personal taste, etc. Personal assistants must also study our daily routine and identify the content we love to save us precious time.

3. The ability to maximize the smartphone's capabilities

A great personal assistant will be able to use other smartphone apps to save time and make life easier for its user. For example, by using Bixby's AI, the Galaxy S9–Samsung's latest flagship smartphone–can take better pictures with its advanced camera. Bixby can also translate any text captured by the Galaxy's camera and show information on locations and businesses shown in the picture. Bixby can also run augmented reality (AR) apps. These capabilities are concentrated under the Bixby Vision platform–Samsung's latest AI innovation. This ability lets Bixby identify restaurants, attractions, and businesses using AR, detect enterprises and waypoints, perform online searches and effortlessly connect the physical world and the web through the camera.

Our daily reality gets easily overburdened, and the technologies that will create better solutions are those which will take an active part in our lives, and will fashion our future lifestyle.