Restaurant Digital Payment Platform PaidIt Raises $1 Million
Paidit is after a seat at the Israeli tech lunch table, marketing its dining payment service to tech companies and coworking places
PaidIt Digital Payment Solutions Ltd., a Tel Aviv-based startup offering a digital payment app for restaurant and cafes, has raised a $1 million Seed investment round. The investment, participated by the Hatchery startup hub and several Israeli kibbutzim, was announced on Tuesday.

For daily updates, subscribe to our newsletter by clicking here.

Founded in 2017, PaidIt is after a seat at the Israeli tech lunch table. The company is marketing its payment platform, in which diners can pay by scanning a QR code, to tech companies and coworking places. In a statement, PaidIt said it is looking to take a bite out of the pie currently shared by Cibus Business Meals Ltd, which was founded in 1998 and offers catering, meal passes, and food delivery services for businesses, and 10bis Ltd., which operates an online food ordering marketplace and payment platform since 2000 and is a staple of the Israeli tech ecosystem, with clients such as eBay, Mobileye, and Amdocs.

A tech talent crunch in Israel has many companies courting potential employees with perks that include generous lunch budgets and meal plans.

PaidIt, which employs seven people, said it is looking to launch its services in Israel in Germany.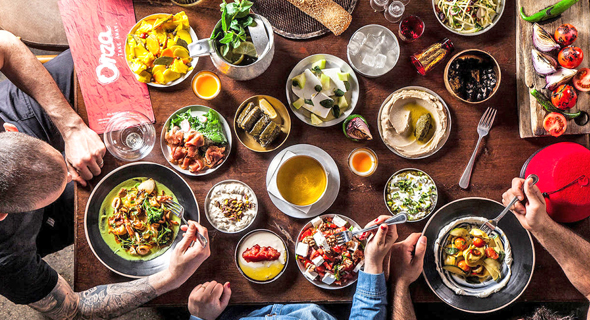 Lunch (Illustration). Photo: Afik Gabay