Brief
Israeli Coworking Real Estate Company Mindspace to Open Three Locations in Romania
Mindspace is collaborating with U.K. real estate investment company Globalworth, who has committed to a $10 million equity investment in MindSpace
Israeli coworking real estate company MindSpace Ltd. is opening three new locations in Romania. MindSpace has signed a deal with U.K.-based real estate investment firm Globalworth Real Estate Investments Ltd. to lease three Bucharest buildings owned by Globalworth, totaling approximately 12,000 square meters, Globalworth announced last week.

As part of their deal, Globalworth said it committed to $10 million equity investment in Mindspace.

Romania is the seventh country to host a coworking space by MindSpace, which now operates 25 locations spanning approximately 90,000 square meters in 13 cities in the U.S., U.K., Germany, Netherlands, Poland, and Israel. Mindspace already operates a shared office space in a Globalworth-owned property in Warsaw.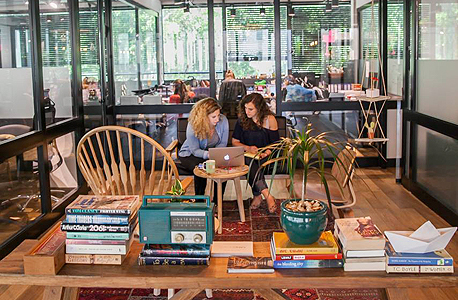 MindSpace coworking space. Photo: Orel Cohen