Brief
On Heels of Korean Court Win, Orbotech Shareholders Approve Acquisition by KLA-Tencor
Israel-based Orbotech, a developer of has been embroiled in a misuse of confidential customer information lawsuit in Korea since 2012
The shareholders of Nasdaq-listed Orbotech Ltd., a manufacturer of testing machines for electronic parts, have approved its sale to Nasdaq-listed KLA-Tencor Corporation, KLA-Tencor announced Thursday in a filing to the U.S. Securities and Exchange Committee. The two companies announced the deal in March, with KLA-Tencor agreeing to pay around $69 per share for the Israel-based company, according to a company valuation of $3.4 billion.
The decision comes on the heels of Orbotech's Wednesday announcement that the Supreme Court of Korea dismissed an appeal in a misuse of confidential customer information case that has been ongoing since 2012 against Orbotech and its Korean subsidiary. The company stated that the case did not have a material fiscal effect on Orbotech in 2018 to date and that it remains committed to strengthening its business in Korea.
Orbotech is currently trending down on Nasdaq.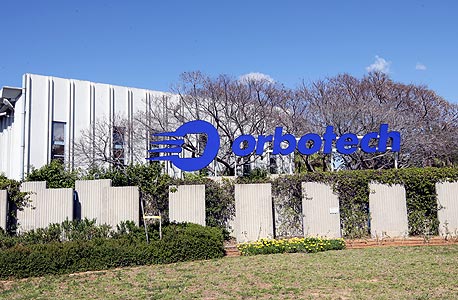 Orbotech's plant in Yavne, Israel. Photo: Tal Shahar