Fasten Your Seat Belts and Download These Apps: Israeli Travel Apps Worth Your Attention
Israel's travel tech sector is booming with new startups. Here are some noteworthy local travel apps
As lower travel fees, digital accessibility, and rising standards of living are making travel more attainable than ever, more entrepreneurs are attempting to disrupt—if not reinvent altogether—the business of tourism.

For daily updates, subscribe to our newsletter by clicking here.

In Israel, there are more than 300 travel tech startups and 400 entrepreneurs working in this sector, according to Itai Green, founder of the Israeli Travel Tech Startup community (ITTS). Green told Calcalist that Israeli travel tech is experiencing a growth spurt, having doubled its size in the past three years, according to data gathered by the ITTS.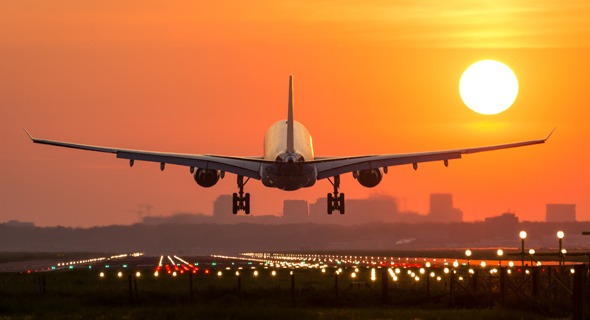 Airplane. Photo: Shutterstock

"The advantage here is that you can easily connect the techies and the startups with the more traditional and experienced players in the travel ecosystem and implement local technological advancements at home before you go after the rest of the world," Green said.

Here are seven noteworthy Israeli startups looking to revolutionize the travel industry:

Cool Cousin

Founded: 2016

Founders: Itay Nagler, Itamar Weizman, Nadav Saadia, Gil Azrielant, and Shachar Cotani

Funding: $2 million Seed round led by Elevator Fund

Cool Cousin Ltd. offers a web platform and a mobile app where tourists can connect with savvy, in-the-know locals and source personalized travel tips and information. Tourists can use the Cool Cousin application to view maps of cities, discover unique places and experiences, and share their travel adventures. Cool Cousin's service is available in 80 cities worldwide.
Cool Cousin. Photo: Cool Cousin

Arbitrip

Founded: 2015

Founders: Orel Jossef and Benny Yonovich

Funding: $4 million in angel funding from the Teddy Sagi Group

Tel Aviv-based Arbitrip offers a platform for booking hotel rooms for business travelers. The platform uses machine learning algorithms to study user preferences and booking requirements and scours the web for matching accommodations. Arbitrip reports 170 business customers worldwide.

Uchange

Founded: 2015

Founder: Avi Kugel

Funding: $500,000 of seed funding from undisclosed investors

Uchange Ltd. developed an application that acts like a social network for currency exchange. Users log in, state the amount and type of currency they wish to change, and match with users nearby to change currencies without fees and commissions.

Pruvo

Founded: 2016

Founders: Regev Brody and Itai Marcipar

Funding: $500,000 led by Hadaka Hatishim Ltd

Pruvo Net Ltd. is aiming to save on the costs of travel accommodation by tracking fluctuations in hotel prices. The automatic service monitors an existing hotel reservation across various websites and alerts the user if there is a better deal for the same booking. According to the company, the service saves an average of 12% per booking.

Roomer

Founded: 2011

Founders: Adi Zellner, Gon Ben-David, Ben Froumine

Funding: $7 million

Roomer Travel, Inc. developed a marketplace where users can offer booked hotels rooms for sale instead of canceling them last minute and incurring a fine. The company's platform connects people who cannot make use of a booked hotel room with travelers looking for accommodation deals.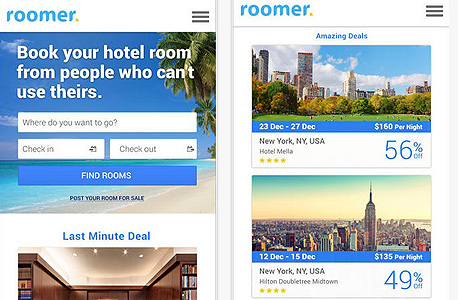 Roomer. Photo: Roomer

FairFly

Founded: 2013

Founders: Aviel Siman-Tov, Uri Levine, Ami Goldenberg, Gili Lichtman

Funding: $7 million

FairFly Ltd. developed a flight booking application for businesses and organizations. The FairFly platform tracks the prices of already booked flights and automatically cancels and rebooks flights when prices drop last minute and when cancelation fees are low enough to secure savings.

Way2Vat

Founded: 2015

Founders: Amos Simantov, Arnon Yaar, Aviv Barshaf

Funding: $5 million

Way2Vat Ltd. developed a cloud-based platform that manages automated foreign VAT reclaims for global companies and organizations. Way2Vat's application allows business travelers to scan invoices and receipts with their smartphones an automatically report expenses for reimbursement.