Brief
Skoda Invests $1.5 Million in Auto Tech Startup Anagog
Tel Aviv-based Anagog develops technology to track drivers and predict their needs based on data from their mobile phones
Czech automaker Skoda, which is a subsidiary of Volkswagen, announced on Wednesday a $1.5 million investment in Anagog Ltd., a Tel Aviv startup whose AI technology can track drivers and predict their needs based on data from their mobile phones.

Skoda CEO Bernhard Maier, who is on a visit to Israel at the moment, told Calcalist that the investment is a step in the company's transition from manufacturer of automobiles to holistic provider of transportation services.

Mr. Maier said that Skoda is in contact with four other Israeli companies about partnerships, adding that the automaker is particularly interested in the country's cybersecurity innovation.

Other investors in Anagog included Skoda's sister company Porsche as well as Daimler.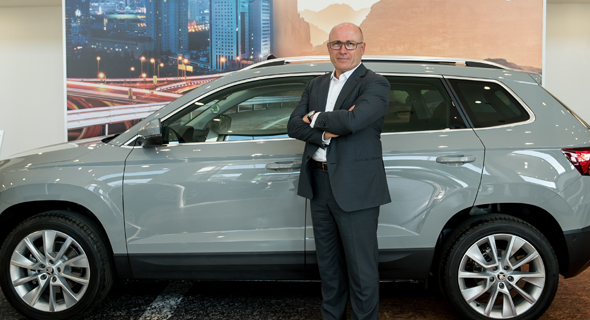 Skoda CEO Bernhard Maier. Photo: Gadi Sierra