Johnson & Johnson Invests in Israeli Startup Developing Orthopedic Brace
The self-adjusting brace is being designed to help with bone lengthening, setting complex fractures, and correcting deformities
A group of investors led by Johnson & Johnson have provided $3 million in funding to OrthoSpin Ltd., an Israel-based startup developing an auto-adjusting orthopedic brace, according to an announcement released Monday.

For daily updates, subscribe to our newsletter by clicking here.

The electric brace is being designed to help with bone lengthening, setting complex fractures, and correcting deformities. Medical treatment in these cases has typically required the use of a brace that is adjusted manually by a doctor.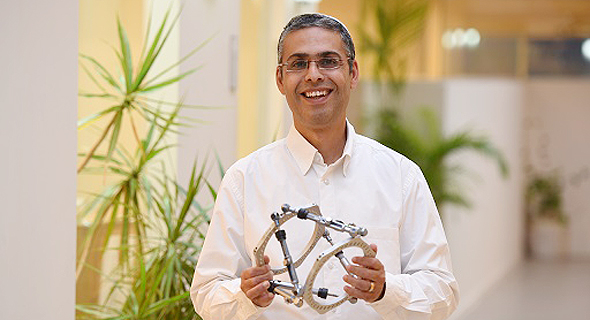 OrthoSpin CEO Oren Cohen. Photo: Trendlines

OrthoSpin promises to create a system that tunes the brace's position according to instructions pre-programmed by an orthopedist. The product would reduce the number of patient visits in the course of recovery and allow the doctor to monitor progress remotely.

Founded in 2014, the startup grew out of the tech incubator run by Trendlines Group Ltd. in Galilee region of northern Israel.