Brief
Weakness in the Mobile Sector Drags Down Tower Semiconductor's Quarterly Profits
On Thursday, the company reported net profits of $38 million, up 45% from the first quarter of the year but down 24% compared to the second quarter of 2017
Israel-based wireless chip and camera sensors manufacturer Tower Semiconductor Ltd. published its second quarter report on Thursday, reporting net profits of $38 million, up 45% from the first quarter of the year but down 24% compared to the second quarter of 2017. The company's basic earnings per share for the quarter was $0.38, falling under analysts' forecasts of $0.40. The company also reported revenues of $335 million, up 7% subsequently but down 2.8% year-over-year.

Tower's diminished revenues for the quarter were mainly the result of a weakness in the global mobile sector, for which the company supplies a variety of chips.

Tower forecasts revenues of around $335 million for the third quarter of the year, with a range of ±5%. For the fourth quarter, the company has set a target of record revenues of $360 million to $380 million.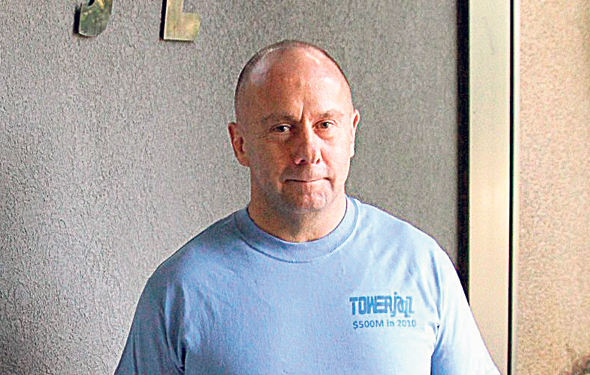 Tower CEO Russell Ellwanger. Photo: Zohar Shachar