Plants Are the Future of Medicine, Says Syqe Medical Founder
Transforming cannabis into precisely-dosed treatment has made it medically and financially legitimacy, says Perry Davidson, the founder of Syqe Medical, which developed a precise cannabis inhaler
Back in 2007, Perry Davidson got into his car and drove to Amman, Jordan. Davidson, who was 26 years old at the time, needed to persuade a local Sheikh to invest in Tikun Olam, his medical cannabis company. The first company in Israel to legally grow and distribute medical marijuana, Tikun Olam was already rejected by dozens of investors.

A decade later, Davidson is the founder and CEO of Syqe Medical Ltd., Tel Aviv-based developer of a pocket-sized metered-dose cannabis inhaler designed for precise delivery of natural molecules directly from plants. The Syqe Inhaler is the first drug delivery platform to successfully administer whole plants at pharmaceutical standards. Syke has raised $32.5 million in investment since it was founded in 2011.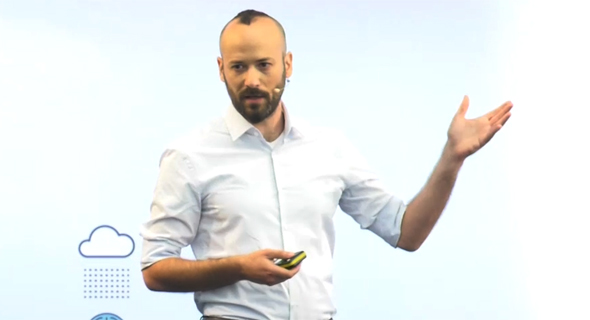 Perry Davidson. Photo: Orel Cohen
"Our first target was to transform the cannabis plant into the most medically advanced solution available to patients," Davidson said "using our breakthrough drug delivery technologies, patients can now achieve maximum efficacy with minimum adverse events and reclaim their quality of life. We have completed multiple successful clinical trials validating our technology's precision in compliance with pharmaceutical standards."
In 2016 Syqe Medical set a global precedent when Israel's Teva Pharmaceuticals Industries Ltd. signed an agreement to distribute its product in Israel. It was the first time that a major global pharmaceutical company has agreed to market a medical cannabis product.
Teva's seal of approval was a game changer in the way medical cannabis is perceived by the pharmaceutical and financial industries. "After this bold move by Teva, we're now being contacted by many multinational pharma companies," Davidson said.
The story of Syqe Medical offers a glimpse into the journey of the burgeoning cannabis-tech industry in Israel. With more than 70 active cannabis-tech companies, Israel is seen as a pioneer and a leader in this field for two main reasons. The first one is historic–medical cannabis research in Israel goes back to the 1960s. Raphael Mechoulam, a professor of medicinal chemistry at the Hebrew University of Jerusalem, was the first person to identify the main psychoactive constituent in cannabis, THC, back in 1964.
The second reason is the big steps the government has taken towards advancing legislation that would allow cultivation, manufacture, and even export of medical marijuana. Israel is one of few countries in the world to permit conducting experiments with medical marijuana which made its universities and hospitals a hotbed for research in this field.
All these have paved the way for the Israeli "Green Rush" for medical cannabis that motivates scientists, researchers, innovators, entrepreneurs, law firms, startup accelerators, and hundreds of entrepreneurs who flew in last year to participate in two large international conferences about medical marijuana.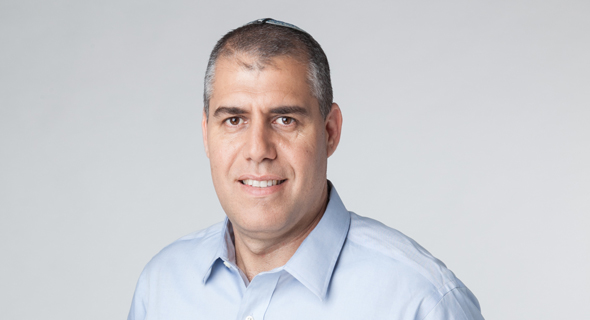 Jonathan Lavender, lobal Chairman KPMG Enterprise and Co-Chair of Global KPMG Enterprise Family Business. Photo: PR
Back to Syqe Medical, the company developed a unique inhaler that vaporizes tiny granules of cannabis in precise doses as small as 1 milligram. "The inhaler is responsive as well," Davison said. "By using thermal controllers and lung interfacing, it analyzes how the user is inhaling and increases or decreases air ow depending on the inhalation pattern."
Davidson states that one of the industry's biggest challenges was turning a plant into a pharmaceutical product, with the same level of safety and precision. "All the attempts to make synthetic drugs from cannabis have failed. Before this inhaler, the quantities of active ingredients inhaled were completely unknown, and doctors had no control over the treatment. This curbed the mainstream acceptance of cannabis and drove away government approvals and big-pharma accords. We managed to transform a raw plant into consistent precise doses for the first time in history. Today the doctor can prescribe individually tailored treatment for each patient."
After being probed in three clinical trials, Syqe's 3D printed version of its cannabis inhaler has been in use for more than two years at Haifa's Ramban hospital, where patients have been using it for pain relief. This is the first hospital where doctors prescribe the drug as standard medical treatment. Syqe plans to go into clinical trials with tier 1 U.S. institutions next year.
"We developed the ability to hit a very narrow therapeutic window, maximizing the medicinal qualities of this plant while avoiding the unwanted effects. By doing so, we are making it accessible to as many people as possible," Davidson said. "Since inhalation is still the gold standard in medical cannabis treatment, the device gives many people who cannot smoke the opportunity to get predictable inhalation treatment."
Syqe employs a multidisciplinary team of electronic engineers, software engineers, mechanical engineers, industrial designers, chemists, biologists, physicians, and pharmacologists. According to Davidson, there is already huge demand for the inhaler outside the confined walls of hospitals. "People constantly call us to ask if it is on the market," he said. "We will launch the Syqe inhaler in the next few months and our immediate next target is to apply our technology to many other plants and their naturally occurring molecules, the best source of evolutionarily optimized drugs in the world."
The best part for him, he said, "is the feedback from patients who describe just how much this inhaler relieved their pain and gave them hope."
This article was authored by Jonathan Lavender, Global Chairman KPMG Enterprise and Co-Chair of Global KPMG Enterprise Family Business.