Yuval Noah Harari Snubs Israeli Consulate Over Anti-Liberal Legislation, Report Says
The celebrity historian cited recent decisions by the Israeli government impacting the rights of gay couples and ethnic minorities
Yuval Noah Harari, the Israeli celebrity historian and author of bestsellers like "Sapiens: A Brief History of Humankind," refused an invitation to collaborate with the Israeli consulate in Los Angeles, citing recent decisions by the Israeli government impacting the rights of gay couples and ethnic minorities, according to a report in Israeli news site Ynet.

For daily updates, subscribe to our newsletter by clicking here.

"Although Professor Harari is proud of being Israeli, we have no interest in cooperating with the consulate, which represents to us a far-reaching organ of Israeli government policy that limits freedoms of the press and of expression, creativity and thought," Harari's manager said in response to an inquiry from an official from the Foreign Ministry, Ynet reported.

Harari has yet to respond to request for comment.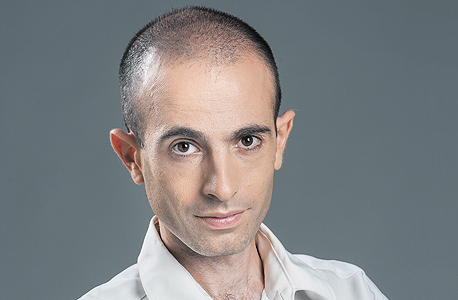 Yuval Noah Harari. Photo: Getty

Ynet reported that Harari, who is gay, meant the rejection as a criticism of a recent law that failed to extend surrogacy rights to gay men and of another piece of legislation known as the Jewish Nation-State Law, which establishes the Jewish calendar as the official calendar, downgrades the Arab language from an official language to a "special" one, and declares Jerusalem to be the Israeli capital.

The latter was seen by many as a retraction of the commitment made in Israel's founding declaration to treat non-Jewish citizens with equality. Only days after the law's passage, facing public pressure, top Israeli leaders have begun calling for the law's revision.

Harari is scheduled to appear on stage in Los Angeles with Bill Gates in mid-September for an event marking the release of the author's new book. The consulate approached Hariri's representative with a proposal to host a reception ahead of the event.

When Harari's manager said no, the consulate official persisted, saying that the Israeli Foreign Ministry is not a political body and seeks to represent all Israelis, according to Ynet's report.

Harari's books have been translated to 45 languages and have sold more than a million copies worldwide. His work is particularly popular in Silicon Valley.