Opinion
Why Cryptocurrency Companies Prefer to Register as Foundations
Many crypto and blockchain companies operate as not-for-profits, and there is more to it than avoiding paying taxes
The cryptocurrency market and the rapidly growing blockchain industry have demonstrated that even established systems—such as currency—could be completely changed within a short period. There are so many peculiar things about this new sector, and one of them is that many of the blockchain companies are registered as not-for-profit foundations. To understand why the foundation status is best suited for crypto firms, we must understand how foundations are structured as opposed to other forms of legal entities.

For daily updates, subscribe to our newsletter by clicking here.

One of the most significant concepts on which blockchain technologies and cryptocurrencies are built is decentralization. The idea revolves around removing control from a centralized organization and placing it in the hands of the masses. Decentralization can be applied widely and has even been advocated by the World Bank as one of the ways of empowering communities at the local level.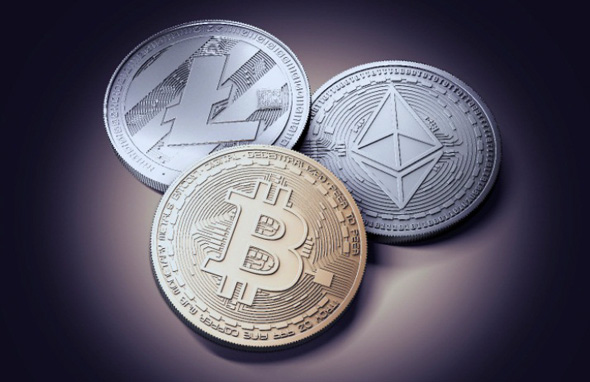 Cryptocurrencies. Photo: CryptoCoinsNews

When Bitcoin was first introduced into the market, its creator Satoshi Nakamoto said that it would not be controlled by a central authority in the same way that fiat currencies are controlled by central banks. This approach was made possible through blockchain technology and is one of the most appealing aspects of cryptocurrency, considering that centralization in fiat currencies leads to negatives outcomes such as inflation.

The main object of decentralization was to restore people's faith in the power of money. Decentralized cryptocurrencies cannot exist as limited liability companies or publicly-listed companies or even as businesses owned by their founders. All of these suggest a for-profit goal, which goes against the idea of decentralization. Existing as a foundation likens the cryptocurrency to a cause. Cryptocurrency organizations are supposed to help digital currencies to reach their full potential while allowing the cryptocurrencies to exist independently. They achieve this by providing support in terms of development, research, education, and marketing without directly benefiting from the cryptocurrency but instead rely on donations.

Corporates and businesses are structured in a manner that clearly defines how they operate and make profits, and where there are profits, there are taxes. If a blockchain and cryptocurrency entity is registered as a not-for-profit foundation, it cannot be subjected to taxation.

In the U.S., non-profit organizations are also required to disclose their financials for taxation purposes, as part of the IRA's anti-money-laundering measures. However, non-profit organizations are unique in the sense that they are exempt from some tax obligations as long as they meet various requirements.

Not-for-profit crypto foundations raise funds through crowdfunding in the form of initial coin offerings (ICOs). This has been a very sensitive area due to the lack of proper legal frameworks to regulate ICOs especially with the rising risks as fraudsters rise to the occasion to take advantage of the lack of regulations.

Globally, authorities and blockchain firms are working to rectify the situation by coming up with regulatory guidelines to streamline the market. However, many startups in the blockchain arena have chosen to register as blockchain foundations so that they can take advantage of the ICO crowdfunding method.

Companies usually work towards making sure that they maximize value for their shareholders or investors. This means that their main interest is what investors will get from the performance of the company rather than focusing on the product or service. Cryptocurrency foundations pride themselves on being able to facilitate the success of a digital currency with the people as the beneficiaries. Take for example the Ethereum Foundations. Its main agenda is to support and promote the Ethereum blockchain. It also works towards supporting education, development, and base layer research so that it can empower developers with tools and decentralized protocols. This allows developers to come up with decentralized apps and other blockchain-based solutions with the goal of creating a trustworthy internet that is free and more accessible.

Blockchain foundations have had a pivotal role on the cryptocurrency and blockchain market, first and foremost in the popularization of digital assets through education and marketing efforts. Their job has been uniquely challenging considering the opposition cryptocurrencies face from authorities and from key organizations in the fiat currency economy.

But opposition and challenges can be fuel for growth. Cryptocurrencies are criticized often for their scalability. Numerous foundations supporting different cryptocurrencies have been working on scalability solutions for their blockchain networks.

Cryptocurrencies have had a tainted reputation for instability and unreliability, with some analysts even describing them as Ponzi schemes. Blockchain and crypto foundations have been working to promote stability and increase reliability. Blockchain and cryptocurrency foundations are the driving force behind the current developments in decentralized ledger technology, which so far has proved quite useful.

The primary goal of creating digital currencies is to replace fiat currencies in the same way fiat currencies replaced gold as the standard of value and exchange. High volatility, uncertainties about digital currencies' protection from malicious attacks, and other factors have prevented this goal from materializing. 2018 has been characterized by a rise in cyber attacks costing millions in digital currencies.

While digital currencies have a long way to go before they take the place of fiat currencies, global remittance has become significantly faster and cheaper. Globally, banks are already considering using digital currencies to refine their services and achieve faster cross-border payments.

Some analysts believe that the current generation of digital currencies won't take over from fiat currencies, but that more stable currencies will be created in the future. We have already seen an example for this in Tether (USDT) which is pegged on the U.S. dollar.

Additional solutions include cryptocurrency wallets that are more secure and POS machines that accept cryptocurrencies as payments among other solutions. The idea is to increase real-world use cases that will make it more convenient for cryptocurrency holders to use digital currencies to pay for goods and services.

So far there are very few outlets that accept digital currency payments and some market experts believe that changing this could drastically promote adoption of cryptocurrencies.

The idea of digital currencies has also appealed to the banking sector with concepts such as central bank digital currencies (CBDCs). The Bank of England released a cryptocurrency research study a few months ago, through which it presented the idea of CBDCs as one of the potential directions for the future of money. Unfortunately, CBDCs would be centralized just like fiat currencies and could potentially suffer the same issues that have made paper money so ineffective. On the other hand, CBDCs will be regulated by the central banks meaning they will not suffer massive volatilities as seen in the cryptocurrency market. They might thus end up being useful in facilitating day-to-day transactions.

Numerous countries have also started embracing the idea of digital currencies and blockchain technology. The development of decentralized ledger solutions could lead to further adoption of digital currencies since most blockchain solutions involve the use of digital tokens.

Regulatory authorities are involved more than ever in an attempt to try and foster some sanity and streamline the crypto and blockchain market. This is great news because it will lead to the faster elimination of blockchain projects that are not serious and in turn leave those that have a higher chance of amounting to something great in the future.

Regulation, especially for ICOs, has been working out well by discouraging scammers, while also encouraging the legitimate startups to keep developing their ideas so that they can deliver what they promised. Such measures act to protect investors. In most cases, startups may end up becoming sluggish and less committed to their projects once they receive the funding. The presence of non-profit foundations helps to facilitate the continued development of blockchain technologies, thus bringing the world closer to effective solutions.

Aviv Lichtigstein is a blockchain enthusiast and entrepreneur with extensive experience in building enterprise products utilizing Big Data & AI. Currently, Aviv is the founder of 101Blockchains.com - Making Blockchain Simple.