FieldIn Gives Farming Machinery the Smarts Needed to Drive Pests Away
Founded by two Israelis with a farming background, FieldIn's data-based pest management system helps global agro companies use pesticides more efficiently and safely—leading to dramatic cost saving. The company's CEO sheds light on FieldIn's growth and Israel's flourishing agtech industry
While a falling apple inspired Isaac Newton's insight into the law of gravity, Boaz Bachar's muse for a game-changing move was an avocado. "My wife comes from a family of avocado growers. They acquired a set of highly sophisticated sensors for pest control but were frustrated when it came to interpreting the data generated by the system. I realized there was a major gap that required better data gathering, as well as big data processing."

This "aha" moment led to the creation of FieldIn (Agromentum Ltd.), a fast-growing Israeli startup.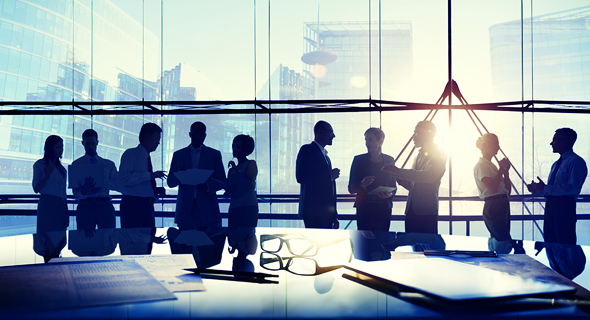 Doing business (illustration). Photo: PR

Founded in 2013 by Bachar and his partner Iftach Birger, FieldIn's platform is an end-to-end solution that helps growers make pest management more effective and safe. Every year, billions-worth of produce is lost worldwide due to pests and diseases, and yet pest management has failed to make significant advances.

"No one across the value chain of a crop had any idea about the quality, safety, and efficiency of chemical applications," says Bachar. "We've created a single, integrative solution for crop growers. Our platform provides them with visual insights and practical tools to manage every step of the pest control process. As a result, they use pesticide in a smarter, more efficient way, reducing costs and preventing mistakes."

A major Israeli tech vertical

Agriculture technologies are a growing trend both worldwide and in Israel. Five years ago, most tech innovation in agriculture came from biotechnology and seed genetics companies.

2013 was the breakout year, following the acquisition of Climate Corporation by Monsanto for nearly $1 billion, explains Bachar. "After this deal, many private equity funds and venture capital firms became interested in agtech, but they used to ask us questions about the number of downloads and about app registrations. They did not have a sense of our core business and its complexity."

Another important factor in the ascent of agtech has been the introduction of computing and telecommunications technologies including big data, machine vision, internet of things, and artificial intelligence into the traditionally-analog based world of agriculture.

Today, Israel's expertise in the data sciences means its agricultural technology is used in many countries – helping cows produce more milk, growing crops in dry areas using micro-irrigation. Since 2016, the smart farming subsector has been leading in investment deals and value and currently represents 9% of global deals in this tech category.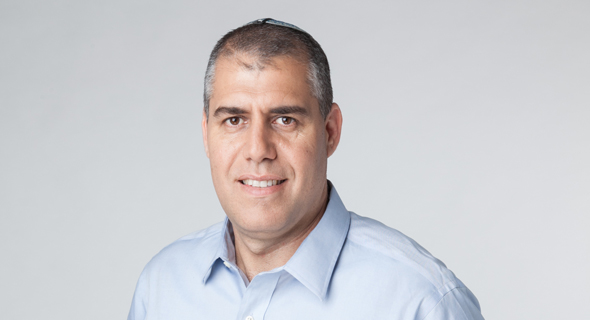 Jonathan Lavender, lobal Chairman KPMG Enterprise and Co-Chair of Global KPMG Enterprise Family Business. Photo: PR

When tractors become smart

FieldIn uses precision agriculture to combat pests. "We make the growers' tractors or machinery smart. We outfit this machinery with a sensor that automatically monitors and records the whole spraying process and its quality," explains Bachar.

The apps and sensors monitor the health of the crop, which kind and how many of the pesticides are used, how and where they are being used, their quantity and pace, the weather, and countless of other parameters, he adds.

"Using big data-based insights, the 'field scouts' send feedback to the people in charge. The central dashboard collects all the information, and employs data analytics and artificial intelligence to find mistakes and alert the controller if and where there is a problem, such as a sudden weather change or the accidental use of an incorrect pesticide."

"This business intelligence tool allows growers to improve yields, adapt faster to evolving pest resistance, and reduce costs while also reaping the environmental benefits of pesticide efficiency," Bachar says, adding that the average spraying operation, for example, costs around $50 per acre.

"If the spray truck is driving too fast, the application will lose effectiveness and money will go to waste. The data generated by our system creates value for the entire agricultural chain—from the farm worker to the packaging house; even for big retailers seeking to comply with the regulation."

"Our value comes from the ground up"


Bachar insists that a major factor in the company's success is the vast agricultural knowledge of its team members. "About 30% of our people are professional agronomists who have worked in the fields. Every button, feature, and setting is 100% practical. Farmers use this tool on a day-to-day basis—on average, our clients log into the system three times a day and spend six minutes each time. This tool generates massive amounts of data on its own, giving growers automatic reports. We can give farmers value within days."

"Everything happened in about 18 months," Bachar says. The company started sales in Israel in 2016, and sales in the U.S started in the third quarter of 2017. The company states it currently works with 40% of all Israeli citrus, vines, apples and almond growers. It has also been rapidly expanding to the U.S., Europe, and Africa. The company's biggest market today is California, where FieldIn has partnered with three of the seven largest crop companies in the state.

"We currently run about 7% of all almond farming in California, representing 6% of almonds worldwide," says Bachar. The company has landed major contracts with some of the biggest names in the industry, such as The Wonderful Company, the world's largest grower of tree nuts. Bachar says that FieldIn is now overseeing nearly 100,000 acres for the Californian company.

As part of FieldIn's vision to make all agricultural pest-related activities data-driven, the company now runs, according to them, the largest and most comprehensive agricultural pests database in existence. FieldIn says it expects to cover 40% of the global citrus and vine markets by the end of this year.

This article was authored by Jonathan Lavender, Global Chairman KPMG Enterprise and Co-Chair of Global KPMG Enterprise Family Business.