Visa Backs Israeli Alternative Financer Behalf
The investment is part of Visa's $100-million dollar Fintech venture investment fund for Israel and Europe, announced in June
Visa Inc. announced on Monday an investment and partnership with Israeli alternative financing startup Behalf Inc. The amount of the investment was not disclosed. Visa's investment through the company's $100 million venture investment fund focused on fintech startups in European countries and in Israel, announced in June.
For daily updates, subscribe to our newsletter by clicking here.
Established in 2012 and headquartered in New York with offices in Tel Aviv, Behalf offers instant commercial credit of up to $50,000 based on a one-time personal credit inquiry. In February, Behalf announced an investment of $150 million in debt financing from a private investment fund managed by Soros Fund Management LLC, and Viola Credit, the growth and venture lending arm of Israel-based Viola Group. Behalf has raised $250 million in debt financing and over $60 million in equity funding to date.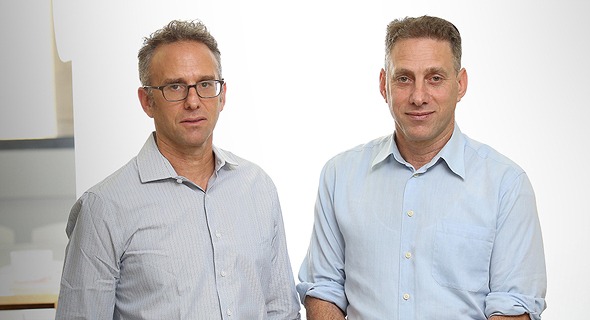 Left to right: two of Behalf's founders, Benjy and Shai Feinberg. Photo: Tamuz Rachman
As part of their partnership, Visa will offer Behalf's small-business clients a tokenized credit-based payment service dubbed Visa Virtual Card. The service will launch in the U.S., and expand to other markets in the coming months, the companies said.
In February, Visa opened a technology scouting office in Tel Aviv to test the adoption of locally developed technologies within the company's network.