Brief
Israeli Telecom Cellcom to Pay $27 Million for 70% of Floundering Optic Fiber Venture IBC
IBC is an affiliated company of Israel's national electric utility, which will hold the remaining 30% stake if the deal goes through
Israeli telecommunication company Cellcom Israel Ltd. will shell out around $27 million (NIS 100 million) for a 70% stake in optic fibers venture IBC Israel Broadband Company (2013) Ltd. The announcement was made on Wednesday by Israel's electric utility company, Israel Electric Corporation Ltd., IBC's parent company. Swedish internet service provider ViaEuropa i Lund AB also holds a stake in IBC.
The deal is subject to regulatory approval from Israel's Minister of Communication and certain closing conditions posed by both sides. If it goes through, Israel Electric will hold the remaining 30% stake in the venture.
IBC provides optic fiber infrastructure services based on Israel Electric's grid to households, businesses and service providers in Israel. Cellcom's investment will be used mainly to cover the company's debt.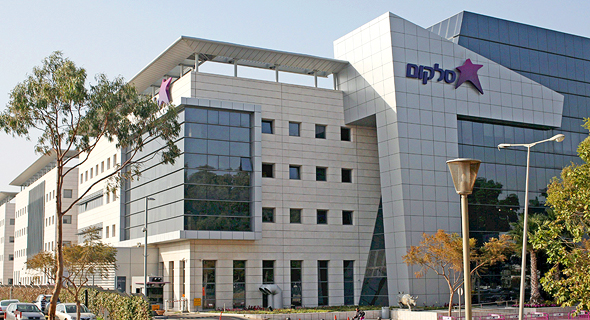 Cellcom. Photo: Orel Cohen