Brief
Barclays Sees Potential Upside in Nice Stock Following Second-Quarter Reports
On Thursday, Israel-headquartered Nice reported GAAP revenues of $342 million, a 10% increase year-over-year, bolstered by a 28% year-over-year increase in cloud revenues
Barclays PLC is seeing a potential upside in the stock of Nasdaq-listed software company Nice Ltd. following the publication of the company's quarterly reports.

Israel-headquartered Nice provides communication, tracking, and surveillance products. The company published its second-quarter reports on Thursday, reporting GAAP revenues of $342 million, a 10% increase year-over-year, bolstered by a 28% year-over-year increase in cloud revenues. In its announcement, Nice said it expects its annual recurring cloud revenues to exceed $500 million by the end of 2018. Nice's stock was trading at $108.72 on Thursday market close.

Following the reports, Barclays analyst Tavy Rosner repeated the bank's hold recommendation for Nice's stock, but upped the target price to $114. According to Nasdaq, the consensus recommendation for the stock is currently a strong buy.

Nice closed Friday trading at $110.56 and is currently trending up in pre-market trading.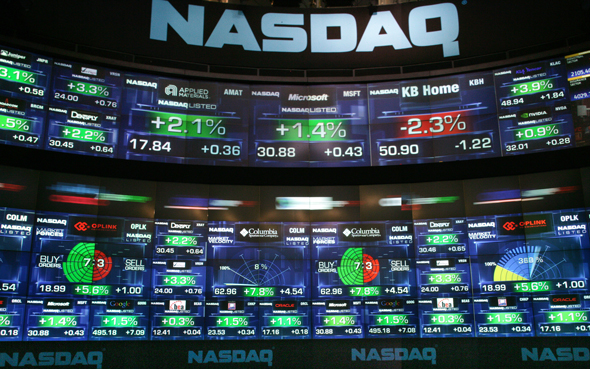 Nasdaq. Photo: Getty Images