Brief
U.K. Defense Ministry Buys Counter Drone System by Rafael
Dubbed Drone Dome, the system is compiled of a set of radar detection and electro-optical sensors, and a drone
The U.K. Ministry of Defence has acquired counter-drone systems developed by Israeli defense technology contractor Rafael Advanced Defense Systems Ltd., a spokeswoman for Rafael confirmed to Calcalist Sunday. The deal is valued at 20 million pounds, the spokeswoman said. U.K.'s Shepard Media first reported on the deal last week.

Dubbed Drone Dome, the system is compiled of a set of radar detection and electro-optical sensors, and a drone with "unique elements," a Rafael spokeswoman said. Rafael describes the system as an "end-to-end system designed to provide effective airspace defense against hostile drones."

Rafael had already delivered three units with a plan to deliver three more, the spokeswoman said, adding that the deal was signed in July.

Rafael first demonstrated the Drone Dome system to the U.K. defense ministry in January.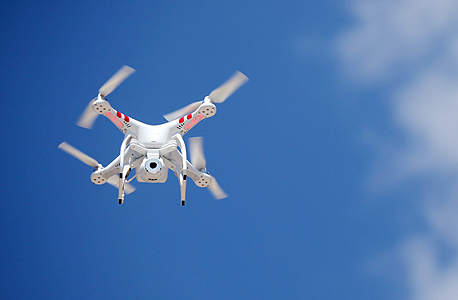 Drone (illustration). Photo: Amit Sha'al