Israeli Retail Magnate Sees Company Stock Fall Following Sexual Misconduct Allegations
On Tuesday, Israel's Channel Ten News aired a report detailing an alleged history of sexual misconduct by Fox-Wizel CEO and controlling shareholder Harel Weisel
Israeli retail magnate Harel Weisel on Wednesday saw his fashion retail company Fox-Wizel Ltd. fall 5.76% on the Tel Aviv Stock Exchange. On Tuesday evening, Israel's Channel Ten News aired a report detailing an alleged history of sexual misconduct by Weisel. The report included the testimonies of two women who alleged Weisel had sexually harassed them on multiple occasions during business interactions. The report also cited a third woman, a Fox Group employee, saying that the company had a culture of sexism and harassment.
Channel Ten aired a comment by Weisel, denying the allegations and saying that he regrets if his actions offended anyone.
For daily updates, subscribe to our newsletter by clicking here.
Weisel serves as CEO, director, and controlling shareholder of the Fox group, Israel's top fashion and design retail company with a market capitalization value of over $307 million. In addition to its namesake fashion and home design brands, the group holds the Israeli franchise of international fashion brands such as Nike, Mango, American Eagle Outfitters, Foot Locker, and Urban Outfitters. The group has retail operations around the world including in Germany, Singapore, Thailand, and Russia.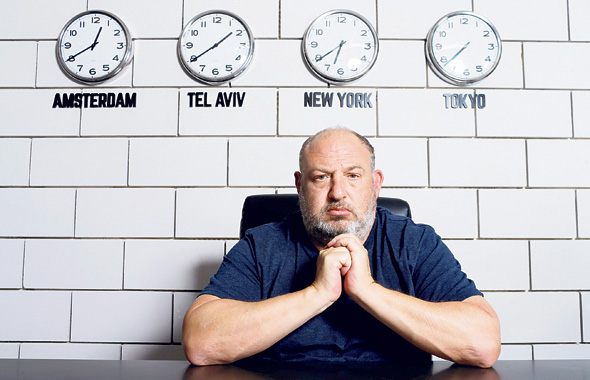 Fox-Wizel CEO and controlling stakeholder Harel Weisel. Photo: Amit Sha'al
A spokesperson for Fox told Channel Ten that the company had never received a complaint about sexual misconduct by any member of the company's executive team, including Weisel.
Feminist organizations in Israel on Wednesday called for a consumer boycott of Fox brands in protest of Weisel's alleged sexual crimes.