Brief
Viber Rolls Out New Look Resembling Competing Apps
The messaging app's latest update includes faster delivery of messages, bigger thumbnails for images and videos, larger speech bubbles, and new message status icons bearing a striking resemblance to those used by Telegram and WhatsApp
Instant messaging and voice over IP app Viber is introducing a new design and faster messaging interface in its latest version currently being rolled out to users, the app's developer, Viber Media S.à r.l., announced in a blog post Monday. Changes include faster delivery of messages, bigger and sharper thumbnails for images and videos, larger speech bubbles, and new message status icons.

The status icons are similar in design and concept to those being used by competing apps, including Telegram and WhatsApp, where one grey check mark indicates the message has been sent, two grey check marks indicate it has been received and two colored check marks indicate it has been read.

Founded in 2010 in Tel Aviv, Viber was acquired by Tokyo-listed electronics and internet company Rakuten Inc. in a deal valued at $900 million in 2014.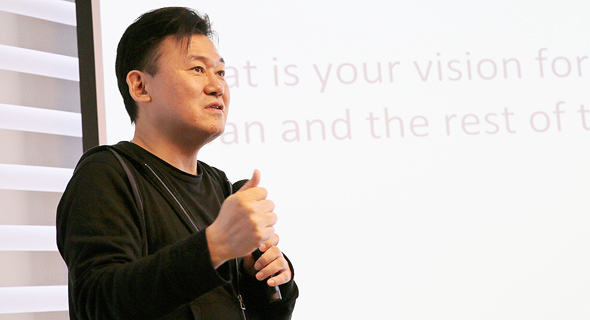 Hiroshi Mikitani, founder, chairman and CEO of Viber's parent company Rakuten. Photo: PR