Fueling IoT, Eyes-Free Touch Interface Win Ford's Tel Aviv Developers Challenge
This is the fourth year Ford holds the challenge. A second event will take place next week in Los Angeles
On Wednesday, Ford Motor Company announced the winners of its Make it Drivable challenge, held for the fourth year in a row and for the second time in Tel Aviv. The two winning companies are JiFleet, founded in 2016, which develops an IoT platform for fueling vehicles via an app; and Inpris, founded in 2011, which develops human-machine interface technology that enables eyes-free touch control by mapping the user's hand and assigning a specific role within the car's multimedia to each finger.

The challenge, which Ford defines as a "fast lane" for startups, is a developer event for companies focusing on mobile apps and digital services, for which Ford provides a car development kit, embedded modem API's, testing, mentoring, focus groups and "real business opportunities."

The companies, along with the second place winners, will receive a monetary reward and Ford-funded visits to several of the company's global offices.

A second event will take place in Los Angeles next week.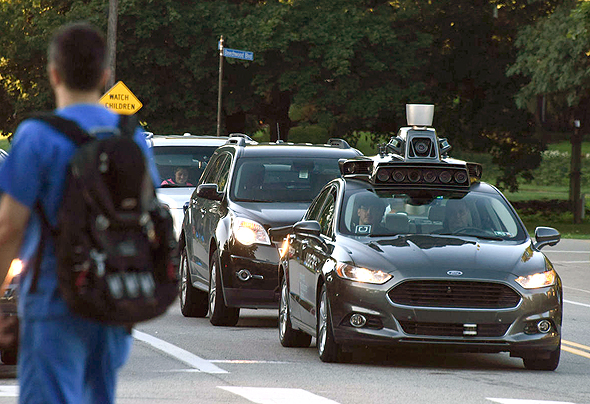 A Ford autonomous vehicle. Photo: MCT