WeWork's Adam Neumann Invests in Stock Option Marketplace EquityBee
EquityBee develops a marketplace where startup employees who lack the necessary funds to exercise their stock options can find investors
Adam Neumann, the founder and CEO of coworking real estate company WeWork, has led a $1.5 million Seed round in Tel Aviv-based startup EquityBee Inc., the company announced Wednesday.

For daily updates, subscribe to our newsletter by clicking here.

Founded earlier this year, EquityBee offers a marketplace where startup employees who lack the necessary funds to exercise their stock options can find investors, in return for a part of the potential future gains, for example, in case of an initial public offering or if the company is acquired.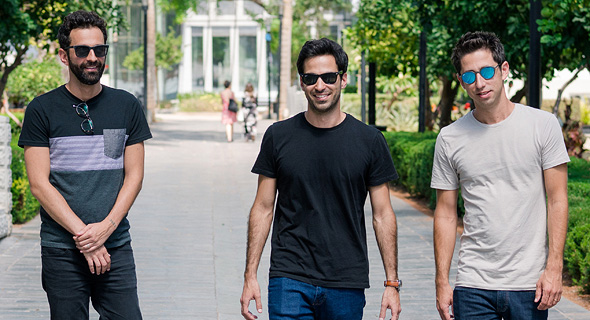 EquityBee founders Arik Moav (left), Oded Golan, and Oren Barzilai. Photo: Nufar Tagar

"EquityBee's service gives employees a chance to exercise stock options they could not otherwise afford, and investors a chance to make cost-attractive investments in companies they could not normally have access to," Oren Barzilai, co-founder and CEO of EquityBee said in a phone interview with Calcalist Wednesday.

As companies use private funds to grow and delay the time they go public, exercising stock options becomes more expensive, but also more lucrative, Barzilai explained.

Other investors in the round included WeWork senior vice president of product Ron Gura, founder and CEO of Tel Aviv-based online food marketplace 10bis.co.il Ltd. Tamir Carmel, co-founder and CEO of interactive content company Playbuzz Ltd. Shaul Olmert, and Israeli angel investor Oren Abekasis. EquityBee stated it intends to use the funding to launch U.S. operations.

EquityBee has seven employees.