Israeli Drone Maker Airobotics Sets Up Shop in Arizona
The company has opened a new Americas headquarters in Scottsdale and intends to hire a team of 80 people
Israel-based drone maker Airobotics Ltd. has opened a new office in Scottsdale, Arizona to serve as the company's headquarters in the Americas, the company announced Tuesday.

Founded in 2014, and based in Petah Tikva, a town in the Tel Aviv metropolitan area, Airobotics develops fully autonomous industrial unmanned aerial vehicles for surveying and security purposes in industrial facilities, mining sites, and refineries. In a statement explaining the company's choice of location, Ran Krauss, CEO and co-founder of Airobotics, cited Arizona's existing mining industry and weather conditions, which are ideal for the operation and testing of drones.

The company also stated it intends to employ a team of 80 engineers, drone operators and marketing people in Scottsdale by the end of 2019, and to turn the new office into its global headquarters. Airobotics has raised $71 million to date and has around 200 employees in facilities in the U.S., Israel, Chile, and Australia, according to company statements.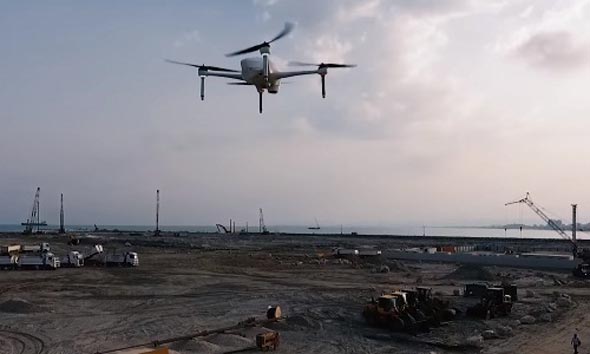 An Airobotics drone. Photo: PR