Brief
Israel's Communication Ministry Recruiting U.S. Companies for Domestic 5G Experiments
Communication Minister Ayoob Kara met with executives from leading tech and finance companies when he accompanied Prime Minister Benjamin Netanyahu on his visit to the United Nations General Assembly last week
The Israeli Ministry of Communications, headed by Minister Ayoob Kara, is attempting to recruit American companies for optical fiber and 5G experiments to be held in Israel, one person familiar with the matter told Calcalist on condition of anonymity. 5G is the fifth generation of cellular mobile communications, currently under development by companies ranging from Intel and Qualcomm to Lenovo and Nokia.

Kara and his team accompanied Prime Minister Benjamin Netanyahu on his visit to the United Nations General Assembly last week. They held a series of meetings with various executives with the purpose of enlisting them to participate in such experiments, and of making investments in the domain in Israel, the person familiar with the matter said.

Companies approached included Netherlands-based telecom group Altice, the parent company of Israeli communications group Hot Telecommunication Systems Ltd., and Goldman Sachs. The team was also slated to meet with executives from Verizon, American aerospace manufacturer Lockheed Martin, and the president of nonprofit The Internet Corporation for Assigned Names and Numbers (ICANN), according to the person.

Approached for comment, a spokesperson for the communication ministry confirmed the ministry's delegation held a series of meetings with "leading companies" in the optical fibers and 5G industries.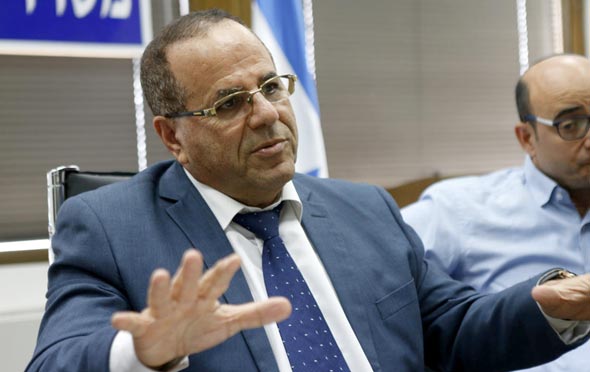 Communication Minister Ayoob Kara. Photo: Amit Sha'al