Venture Capital Investments in Israel in 2018 on Track to Match or Outpace 2017
Private equity deals are also picking up again after last year, with a shift from IT to healthcare, according to a new analysis by Pitchbook editor Eric Burg
Venture capital investments in Israel in 2018 are on track to match or outpace 2017, according to an analysis published Friday by Pitchbook editor Eric Burg. According to Pitchbook, Israeli startups have raised over 1.7 billion euros between them so far in 2018, across over 230 deals, mostly in IT and healthcare. The median round size has more than doubled since 2017, standing at 5.1 million euros at this point of 2018.

Notable investments include medical device company InSightec Ltd., which completed the second stage of a $150 million investment from Koch Industries Inc. in January; management and productivity SaaS developer Monday.com Labs Ltd., which closed a $50 million Series C in July; cybersecurity company ThetaRay Ltd., which raised $30 million, also in July; and business intelligence startup Sisense Ltd., which raised $80 million in September.

Private equity deals seem to be rebounding as well, according to Pitchbook. In 2016, 6.41 billion euros were invested across 21 deals, dropping to 2.07 billion euros across 31 deals in 2017. So far in 2018, based on Pitchbook data, 2.2 billion euros were invested across 12 deals, with a shift from the IT sector to the healthcare sector.

In that number, Pitchbook is taking into account the 577 million euros sale of the Women's Health portfolio outside the U.S. of Teva Pharmaceutical Industries Ltd. to Luxembourg-based private equity firm CVC Capital Partners. The two announced the deal in September 2017 but it was completed in February.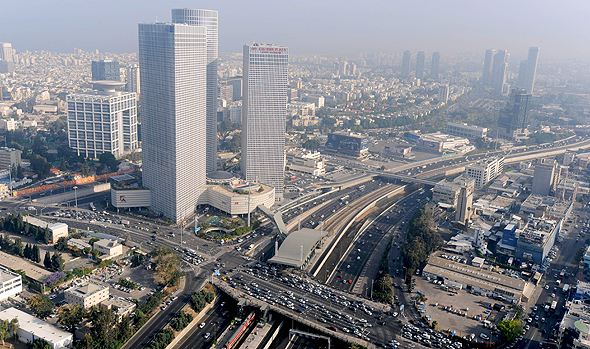 Tel Aviv. Photo: Bloomberg