Brief
Israeli Wireless Charging Company Humavox Partners With Chinese Electronics Company WeWow
Humavox's technology enables wireless charging in everyday objects through the transmission of radio frequency waves
Israeli wireless charging company Humavox Ltd. announced last week a commercial agreement with Chinese home electronics company Guangdong Bigmater Intelligent Technology Co., Ltd. also known as WeWow. As part of the deal, Humavox will provide its wireless charging technology for WeWow's line of mobile consumer electronic products, including audio devices. The two companies will also collaborate to connect Humavox's technology with other local companies.

Founded in 2011, WeWow manufactures consumer electronic products such as cell phone chargers, travel and car chargers, and Bluetooth headsets and speakers. Founded in 2010 and based in central Israel, Humavox's technology enables wireless charging in everyday objects through the transmission of radio frequency waves.

"By extending our technology to another large market, through this relationship with WeWow and their Wenpro brand, we hope to further integrate our technology into top Chinese companies for their product offerings," Omri Lachman, Humavox CEO, said in a statement.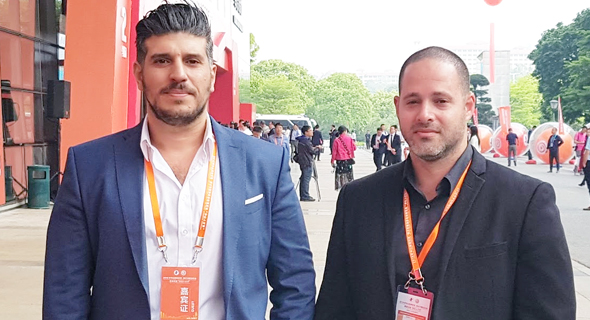 Humavox founders Asaf Elssibony (left) and Omri Lachman. Photo: PR