Opinion
AI-Based Innovations for a Better Future
Today, we only use an estimated 1% of the data available to us. Imagine the value we could reap if we could utilize more, says general manager of Intel Israel Yaniv Garty
Here is some information you may not be aware of: 90% of the world's data was generated in the last two years alone. Analysts predict that by 2025, the amount of data will grow exponentially to about 163 zettabytes (a zettabyte is equal to 1,000 billion gigabytes). How can we handle such enormous amounts of information? And more importantly, why should we?

For daily updates, subscribe to our newsletter by clicking here.

As we meet with partners, corporations, and entrepreneurs from Israel and all over the world, we discover that despite hailing from different backgrounds and facing our own unique challenges, we all share a common goal: the need to produce more value from the immense amount of data collected.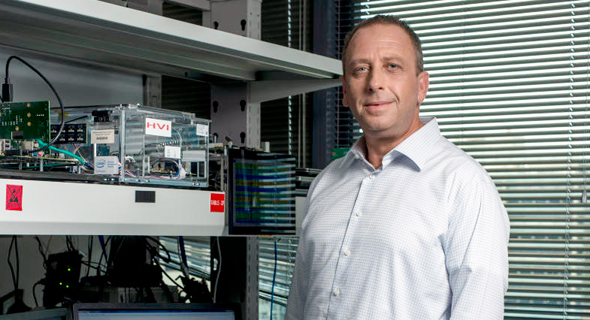 Yaniv Garty. Photo: Yuval Chen

Today's computers produce a vast amount of data, and humanity can use it thanks to companies like Intel. The interface between data and transportation is a good example for the future. The potential for saving lives by lowering the number of accidents made possible with autonomous driving is incredible. But to reduce accidents, we need a combination of technologies working together, from computer vision to end computing, mapping, cloud, and of course artificial intelligence. All these, in turn, require a systematic change in the way the industry views data-focused computing and technology.

We need to adopt a holistic point of view with regard to data, which includes faster data transfer and processing from the cloud to the end device. New horizons in AI bring exciting opportunities in security and transportation, medical science, education, sports and entertainment and more, with one critical element: a real-time understanding of the world around us and how we see things today, using webcams, drones, and smartphones.

We have a lot of work ahead of us before we can harness the power of data for our benefit. Today, we only use an estimated 1% of the data available to us. Imagine the value we could reap if we could utilize more.

At Intel, we don't only look to the future—we build it. From large, complex cloud platforms to small, mobile, low-electricity end devices, Intel extensively promotes AI-based applications by analyzing, collecting, and delivering data in real time. Today, it is not enough to capture data and pass it on: to realize its full value, we need to draw conclusions from the data that enable actions to be taken. To do so, we need complete solutions from cloud to end, and Intel develops and produces these breakthrough solutions.

The constant stream of data is the lifeblood of future innovations and technologies. This nearly untapped resource is inspiring AI-based innovations to create a better future for us and for our children.

Yaniv Garty is the general manager of Intel Israel. He will be taking part in the opening of the Israeli Innovation Center at the Peres Center for Peace and Innovation, which will take place on October 25 during the Israeli Innovation Summit held under the auspices of the Israeli Prime Minister.