Google Launches Startup Residency Program
Participating startups will get a workspace for up to 6 months at a Google for Startups Campus in one of six locations—London, Madrid, São Paulo, Seoul, Tel Aviv or Warsaw
Alphabet, the parent company of Google, launched a startup residency program, Lisa Gevelber, a vice president at the company said in a company blog post on Monday.

For daily updates, subscribe to our newsletter by clicking here.

As part of the residency program, participating startups will get a workspace for up to 6 months at coworking zones offered by Alphabet in its offices in six cities around the world—London, Madrid, São Paulo, Seoul, Tel Aviv, and Warsaw.

According to the blog post, more than half of the participants in the residency program are women. Applications are open as of Monday, Gevelber stated.

In the company's Tel Aviv office, only 38% of the participants are women, the Tel Aviv Campus' website notes.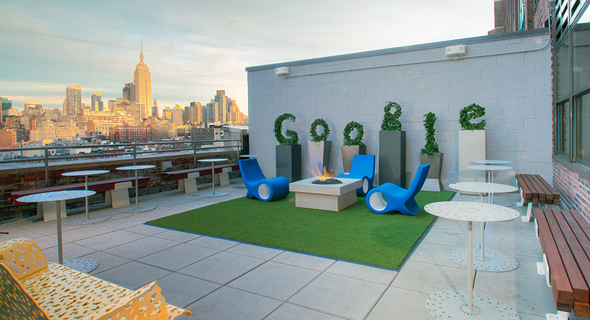 Google's New York location. Photo: Google

In 2013, Google launched its first ever "Campus for Moms"— a program for mothers of young children offering toddler-friendly spaces and workshops in Tel Aviv. The program has since been duplicated in other company offices around the world.

In the blog post, Gevelber announces the company will be expanding the space offered to startups in its Tel Aviv office next month and states that the Berlin campus will "soon" be opened.