Brief
Gamida Cell Downprices Shares to Raise $50 Million Nasdaq IPO
The Israel-based biotech company offered its shares at $8, below its previous intention of $13 to $15 per share
Jerusalem-headquartered cellular and immune therapies company Gamida Cell Ltd. raised $50 million on its Nasdaq initial public offering on Friday. To meet its target sum, the company increased its securities offering from 3.6 million shares to 6.25 million and priced each share at $8 instead of the intended $13 to $15.

Gamida Cell develops therapies for rare genetic conditions like sickle cell anemia, and also for blood cancers and malignant tumors. The company is currently in phase 3 clinical trials for its lead product NiCord, a graft intended to act as a universal bone marrow transplant solution for patients who cannot find a matching donor.

The IPO gave Gamida a post-money valuation of around $215 million, lower than the anticipated $300 million. The company was up $5.5 on Friday market close, at $8.44 per share.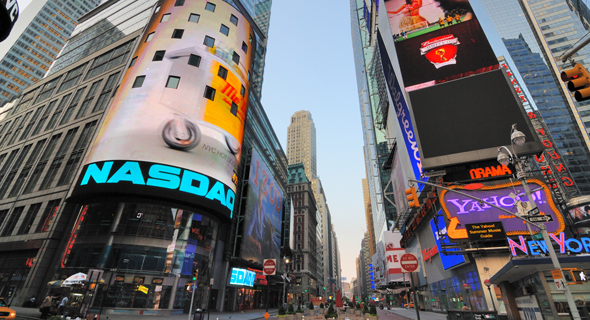 Nasdaq. Photo: Shutterstock