Brief
Naver Adds $5 Million to Recent Round of Web Personalization Company Dynamic Yield
The investment brings the company's round to $38 million
Naver Corporation, the company behind Korean search engine Naver, has invested $5 million in website personalization company Dynamic Yield Ltd. Together with other participants, the investment brings Dynamic Yield's recent D series, which stood at $32 million in August, to $38 million, and the company's total funding to $83 million.

Dynamic Yield first revealed the addition last week, at Calcalist's and Bank Hapoalim's eighth annual digital and mobile conference INSPIRE Digital@Mobile, held in Tel Aviv. The company officially announced the investment on Friday.

Founded in 2011, Dynamic Yield's service uses machine learning algorithms to help marketers tailor their website to match individual consumers according to their behavioral patterns.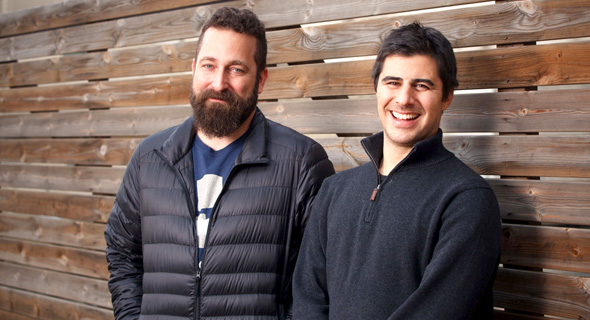 Dynamic Yield co-founders Omri Mendellevich (left) and Liad Agmon. Photo: Tamuz Rachman