Israeli Insurer Phoenix Sets Up Startup Accelerator
The insurer hopes to partner with startups that develop a product it can later resell
Israeli insurer Phoenix Holdings Ltd. is setting up an insurance-focused startup accelerator in Israel.

For daily updates, subscribe to our newsletter by clicking here.

At the first stage, Phoenix intends to invest hundreds of thousands of dollars in the startups, Avi Manaim, director of innovation at Phoenix said in a conversation with Calcalist. The insurer hopes to partner with startups that develop a product it can later resell, Manaim said.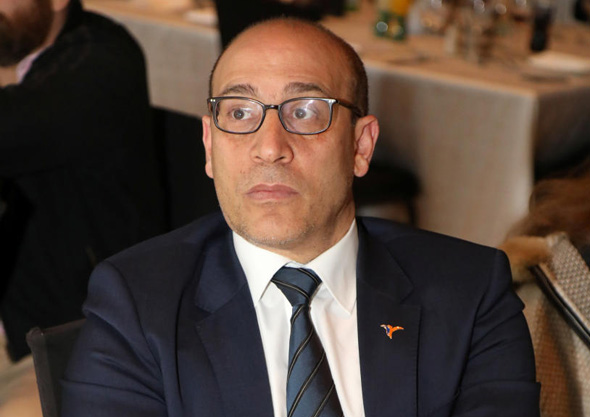 Eyal Lapidot, Phoenix's CEO. Photo: Shaul Golan

Participating startups will get access to Microsoft's cloud services.

Among the startups to take part in the accelerator is Israel-based drone risk assessment and insurance startup SkyWatch Ltd. which uses artificial intelligence and machine learning to assess and predict potential risks to drones. The company is active in the U.S. market and is expected to present a new product tailored to the Israeli market in cooperation with Phoenix in the coming months.