More Israeli Officials Voice Support for Cannabis Export Reform
Two more Israeli ministers have joined the fray in an attempt to bring an end to the deadlocked reform
Two more Israeli ministers have joined the fray in an attempt to bring an end to the deadlocked Israeli cannabis export reform, estimated to net Israel as much as $1 billion annually—if it ever gets off the ground. In motion since 2016, the awaited reform has been essentially dead in the water for the past six months due to enforcement-related disagreements between the Ministry of Finance and the Ministry of Public Security, leaving stranded Israeli farmers who decided to embrace the new fast-growing sectors.

On Sunday, Israeli Minister of Finance Moshe Kahlon proposed he would support the insisted-upon legalization, which would give Israeli police increased supervisory authority on farming operations—but only after Public Security Minister Gilad Erdan agrees to the reform. He accused Erdan of holding "the economy, the farmers, and the entrepreneurs hostage." A spokesperson for the public security ministry called the rebuke "useless accusations."

On Monday, Israeli Minister of Justice Ayelet Shaked and Minister of Agriculture Uri Ariel of the Jewish Home party jumped into the fray in support of Kahlon. In a letter reviewed by Calcalist, the two asked Israeli Prime Minister Benjamin Netanyahu to bring the matter to vote in the upcoming cabinet meeting next Sunday. The delay in passing the reform is damaging to Israel's economy, they wrote.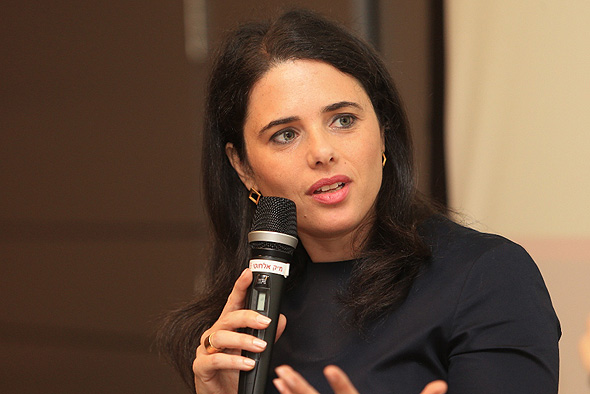 Israeli Minister of Justice Ayelet Shaked. Photo: Orel Cohen