Brief
Drug Developer Mapi Pharma Raises $10 Million from China's Jingxin Pharm
The Xinchang, China-headquartered generic drugmaker is an existing investor, having made an initial $10 million investment in Mapi in 2016
Xinchang, China-headquartered generic drugmaker Zhejiang Jingxin Pharmaceutical Co. Ltd. has invested $10 million in clinical stage company Mapi Pharma Ltd., the latter announced Monday. Jingxin Pharm made a previous $10 million investment in Mapi in 2016, Mapi stated. In April, Mapi announced an unspecified investment from Mylan NV as part of a partnership agreement between the two.

Israel-headquartered Mapi, which has research and development centers in both Israel and China, was co-founded by Ehud Marom, who previously headed the global operation team of cash-cow multiple sclerosis drug Copaxone for Teva Pharmaceutical Industries Ltd. The company focuses on developing more efficient versions of existing successful drugs, and its lead product, currently in preparation for a phase 3 clinical trial, is a Copaxone equivalent called GA Depot.

Mapi intends to use the funds for clinical development. The investment also includes a product development agreement that will see Mapi develop a product specifically for the Chinese company, Marom said in a statement, adding that Mapi will hold the global intellectual property and marketing rights for the product.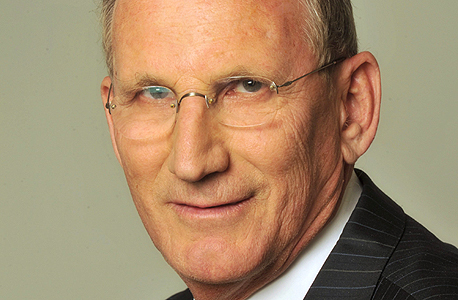 Ehud Marom, co-founder of Mapi Pharma. Photo: Yossi Tzveker