Brief
Cypriot Airline TUS Plans Route From Tel Aviv's Sde Dov Airport to Larnaca
The company already offers flights from Ben Gurion airport to destinations in Cyprus
Cypriot airline TUS Airways announced on Wednesday that it plans to offer flights from Tel Aviv's Sde Dov airport to Larnaca, in addition to its existing flights flying out of Ben Gurion International Airport. The airline will be operating its Sde Dov to Larnaca, Cyprus route twice weekly.

While the company already sells tickets for the planned route, its operation still awaits the approval of an Israeli parliamentary committee.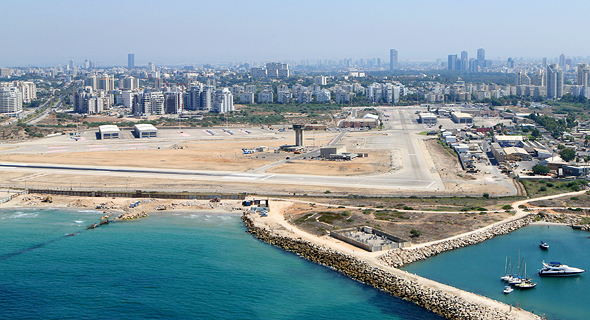 Tel Aviv's Sde Dov Airport. Photo: Amit Shal

Flights from Ben Gurion to Larnaca start at 58 Euros each way, while flights from the smaller, less crowded airport couched within the city's northern neighborhoods start at 108 Euros.

According to TUS, in the future, the company plans to operate additional flights from Sde Dov. The company currently only offers flights to destinations in Cyprus, Greece, and Israel.