This Startup is Making Peter Rabbit Jump Out of the Book
Tel Aviv-based Inception has teamed up with Penguin Random House to turn select books into augmented reality
Tel Aviv-based virtual and augmented reality startup InceptionVR Ltd. announced on Wednesday the launch of a new app that will let readers add augmented reality features to specific books published by Penguin Random House LLC.

Called Bookful, the app will initially be available for six books. On the app, a digital version of each book will include pictures that come to life throughout the story, and a "play" feature that will enable children to interact with the characters.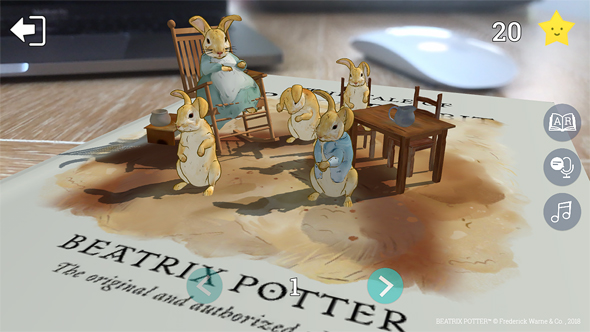 Bookful's take on Peter Rabbit. Photo: PR

The books include The Tale of Peter Rabbit, which has sold over 45 million copies worldwide. Beatrix Potter personally oversaw the launch of subsequent products, making Peter Rabbit the earliest licensed character in the world.

Founded in 2016, the Tel Aviv startup currently employs 30 people and has raised $15 million to date, according to Pitchbook data. The company's website claims Samsung Electronics Co. Ltd., Toyota Motor Corporation and InterContinental Hotels Group PLC as its partners.