Imperva's $2.1 Billion Acquisition Was Two Years in the Making
A recent SEC filing by Imperva reveals new details on the company's acquisition by investment firm Thoma Bravo
The recently-announced acquisition of Nasdaq-listed information security company Imperva Inc. by technology investment firm Thoma Bravo LLC has been cooking for two years, according to a document filed with the Securities Exchange Commission (SEC) last week.

For daily updates, subscribe to our newsletter by clicking here.

Redwood City, California-headquartered Imperva was founded in Israel in 2002. The company develops and sells information security software for databases and web apps. Imperva's co-founder and former CEO Shlomo Kramer, who co-founded Check Point Software Technologies Ltd., is one of Israel's most prolific and well-known tech entrepreneurs and cybersecurity angel investors.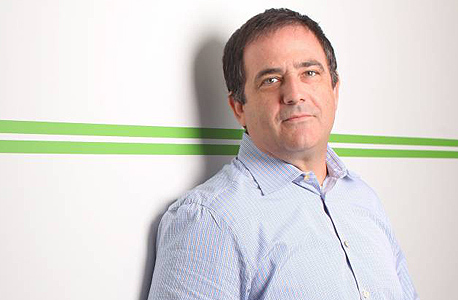 Shlomo Kramer. Photo: Amit Sha'al

Imperva listed on Nasdaq in 2011 according to a company value of $400 million. In 2016, Elliott Associates LP, a unit of activist hedge fund Elliott Management Corporation, disclosed a 9.8% stake in the company, stating it believes it is "materially undervalued." Elliott pushed for far-reaching changes in the company, including layoffs, resulting in nine executives leaving Imperva one after another, among them the company's Israeli co-founders and its CEO. Elliott has since offloaded some of its stock, holding on to around 5%.

According to the filing, contact between Thoma Bravo and Imperva began in the summer of 2016, following a disappointing second-quarter report that led Imperva's board to draw a list of potential buyers. Thoma Bravo was among the 35 entities highlighted by Imperva's board as prospective buyers. Imperva went on to sign confidentiality agreements with 16 of these entities, including Thoma Bravo, but received no immediate offers. It wasn't until November 2017 that Thoma Bravo resumed its discussions with Imperva regarding a potential acquisition.

The executive teams of both firms met in December of that year. In February 2018, Thoma Bravo expressed an interest in promoting a deal with Imperva but did not submit a proposal until April.

In its April proposal, Thoma Bravo agreed to acquire Imperva for $54.50 per share in cash, representing a 20% premium over the closing price of Imperva's stock the day before. Imperva's board rejected the offer in May.

If the deal goes through, Imperva will delist and operate as a privately-held company under its current administrative team.

Thoma Bravo, which manages over $30 billion in assets, already holds several cyber companies including DigiCert Inc. and Bomgar Corp.