SoftBank Corporation Commits Another $3 Billion to WeWork
The new investment, made in the form of a warrant, gives WeWork an estimated company valuation of $42 billion
SoftBank Group Corporation has signed a $3 billion warrant for co-working company WeWork, applicable before September 2019, WeWork told bond investors Tuesday following the publication of its third quarter reports. Details were reported by various news agencies, among them Bloomberg, Financial Times, and Wall Street Journal.

The warrant, which prices WeWork's shares at $110 or more, gives the company an estimated valuation of $42 billion. In WeWork's 2017 funding round, during which SoftBank invested $4.4 billion via its Vision Fund, the real estate company was valued at $20 billion. In August, Softbank invested an additional $1 billion in WeWork, this time in the form of a convertible note.

WeWork, the harbinger of the co-working trend, was founded in 2010 in New York by Israeli-born Adam Neumann and his partner Miguel Mckelvey. Today the company has almost 300 locations globally. WeWork reported revenues of $482 million for the third quarter of 2018, and a net loss of $497 million. For the first nine months of 2018, WeWork reported $1.25 billion in revenues, with a net loss of $1.22 billion.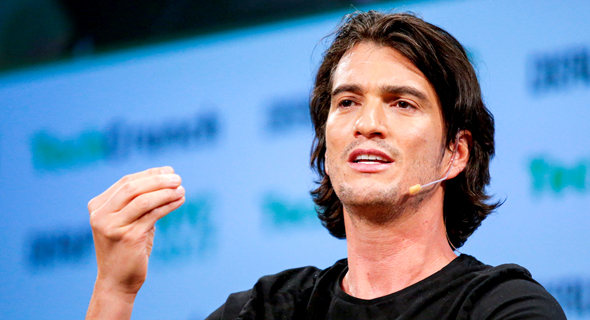 Adam Neumann. Photo: Reuters