Brief
Car-Sharing Company Launches Electric Fleet in Malta
Israeli GoTo will offer 150 electric Renault cars to drivers on the island
GoTo Malta, the Maltese business of car-sharing company GoTo Mobility, has launched a fleet of 150 electric Renault ZOE vehicles for local use, Groupe Renault announced Wednesday. GoTo is a wholly-owned subsidiary of Tel Aviv-based company Car2go Ltd. Renault and GoTo previously piloted ZOE in Israeli northern city Haifa.

Renault stated the cars have made 600 pilot rides so far in Malta, in collaboration with the local government.

The Maltese government has committed to provide 450 parking and charging spaces throughout the island, exclusively for the use of GoTo's cars. The move is part of a government plan to have 5,000 electric cars on Malta's roads by 2020.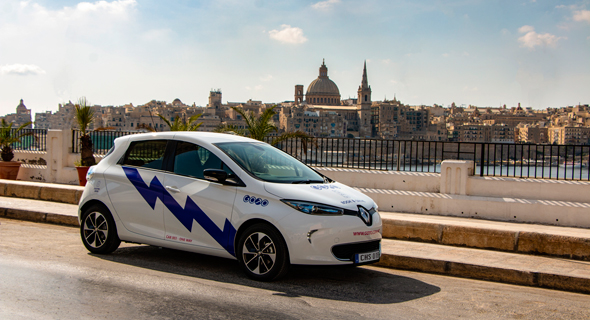 Renault ZOE. Photo: Renault