Sears Closes Israeli Development Center
Sears Holdings Corporation filed for Chapter 11 bankruptcy last month. Earlier this month, the company announced it would be closing an additional 40 stores throughout North America, on top of the more than 140 stores it had announced previously
Retail giant Sears is closing its Israeli development center in Herzliya, which currently has 80 employees, one person familiar with the matter told Calcalist. The company will compensate the laid-off workers with a salary of 45 work days, that person said.

Sears has yet to respond to a request for comment.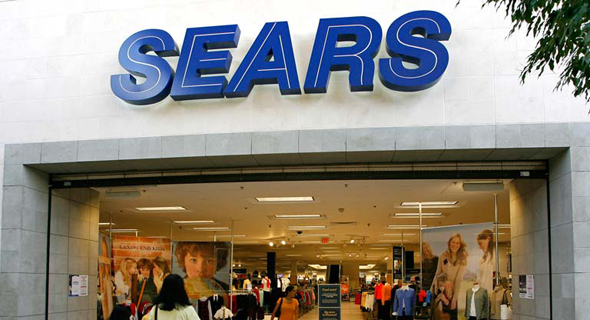 Sears store. Photo: Bloomberg

Sears established the local development outpost after acquiring social search engine Delver in 2009 for an undisclosed amount. At its peak, the company employed more than 120 employees here.

Sears Holdings Corporation filed for Chapter 11 bankruptcy last month. Earlier this month, the company announced it would be closing an additional 40 stores throughout North America, on top of the more than 140 stores it had announced previously.