Israeli Archives Attack Wikimedia for Releasing Historic Photos
Last week, Wikimedia made 28,000 public domain photos taken from Israeli archives publically available online
The Association of Israeli Archivists (AIA) on Tuesday published a searing letter against San Francisco-headquartered nonprofit The Wikimedia Foundation Inc., after the latter extracted and uploaded 28,000 historical Israeli photos to its media sharing platform Wikimedia Commons. Wikimedia acted "like thieves in the night," the letter read.

For daily updates, subscribe to our newsletter by clicking here.

Last week, Calcalist reported that Wikimedia has made available thousands of images dating back to the early days of Jewish settlement in what later became the state of Israel. Wikimedia used automatic tools to scan through both public and private online archives in Israel, detecting images for which copyrights have expired. The photos were all taken before 1947, putting them in the public domain according to Israeli law, which limits copyright for photographic images to a 50-year period.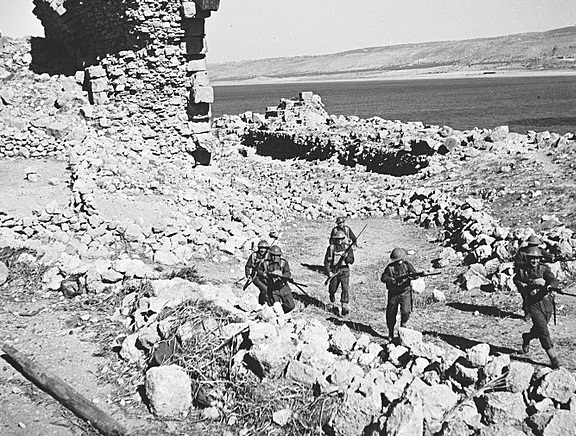 Jewish British Army recruits training for battle in 1941. Source: Wikimedia

While some of the archives from which the images had been taken have expressed their approval of Wikimedia's actions, the archive association has elected to take a more combative path.

In its letter, the association called Wikimedia's actions a "sting operation," going as far as accusing the organization of several legal and professional offenses, including copyright infringement and image manipulation. The association also denied claims made by Wikimedia and cited by Calcalist last week, that several of Israel's state archived refused to collaborate with Wikimedia when it attempted to negotiate access to the images.

In response to the letter, Michal Lester, executive director for Wikimedia Israel, said that the archives had been holding back photos that should have been the public's domain years ago.

The archives held back what rightfully belongs to the public, she said.

"The role of historic archives is to preserve history, not lock it away in a safe."

Eldad Harouvi, director of a Hebrew-only archive documenting Jewish brigades that operated before 1948, said Wikimedia never approached his organization nor attempted to collaborate before releasing the images. "Making information accessible to the public is our top priority," he said.

"Our archive is largely digitized and available to the public through our website," he added.