Tel Aviv Is Lousy With Millionaires, Report Says
Israel's business and culture capital came in sixth in a global list of millionaires per square mile, published recently by U.K. electronics company R.S. Components Limited
Tel Aviv is thick with millionaires, according to U.K. electronics company R.S. Components Limited. The company recently published a list of cities with the most millionaires per square mile. With 1,753 millionaires per measuring unit, Tel Aviv came in sixth, surpassing such global business meccas as New York, Hong Kong, and London.
For daily updates, subscribe to our newsletter by clicking here.
Tel Aviv's high ranking has more to do with size than money. Its reported 35,200 millionaires are big fish in a small, 20.08-square-mile pond. New York, by comparison, is home to 339,200 millionaires, Hong Kong houses 227,900 of the ultra-rich, and London boasts 357,200.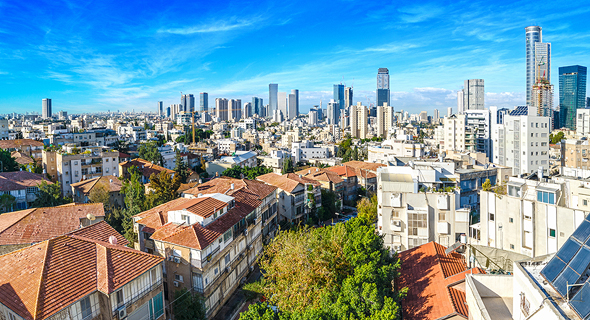 Te Aviv. Photo: Shutterstock

Geneva came in first in R.S.'s list, with 16,958 millionaires per square mile, followed by Monaco, which is less than 1 square mile in size but was able to fit in a healthy 13,400. Jerusalem came in 32nd place with 271 millionaires per square mile unit.

Data for the report was taken from a 2017 wealth report by London-based real property corporation Knight Frank LLP.