Electronics 3D Printer Company Nano Dimension Wants to Raise $29 Million on Nasdaq
The Tel Aviv and Nasdaq-listed company submitted a public offering prospectus to the SEC Wednesday
Nasdaq and Tel Aviv-listed 3D printer company Nano Dimension Technologies Ltd. is looking to raise $28.75 million in a public offering of American Depositary Shares, according to a prospectus the company submitted to the U.S. Securities and Exchange Commission Wednesday. A.G.P./Alliance Global Partners is the underwriter for the prospectus.

The company is currently trending down on Nasdaq in after-hours trading.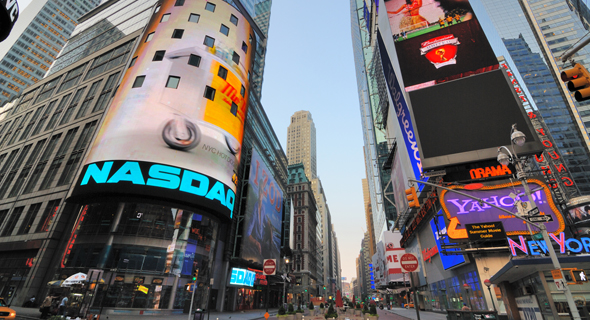 Nasdaq. Photo: Shutterstock

Headquartered in Ness Ziona, a town in central Israel, Nano Dimension develops and manufactures 3D printers for electronic components, with customers in the defense, automotive, consumer electronics, semiconductor, aerospace, and medical industries. The company's main market is the U.S.

For the third quarter of the fiscal year 2018, Nano Dimension reported revenues of $1.67 million and a net loss of $3.6 million, ending the quarter with cash reserves of $7.5 million. For the nine months ended September 30 2018, the company reported revenues of $3.39 million and a net loss of $11.5 million.

The company intends to use the funds raised to scale up its sales and marketing, to boost its production capabilities, and for working capital and general purposes.