Why Digital Health is Hot Right Now
We are all becoming experts in our own health and wellbeing – from monitoring vital signs to analyzing our DNA or gut, writes Inken Braunschmidt, chief innovation and digital officer at Halma
The list of industries disrupted by digital technology is lengthy. Retailing, media, telecommunications, tourism have all succumbed to the irresistible march of Internet-driven innovation. Exciting new developments in driverless vehicles and blockchain technology have raised expectations that transportation and financial services will soon be next.
For daily updates, subscribe to our newsletter by clicking here.
Remarkably, the global healthcare industry has remained untouched. In the U.S., the world's richest medical market, productivity and life expectancy are on the wane, as providers still struggle with paperwork and soaring costs.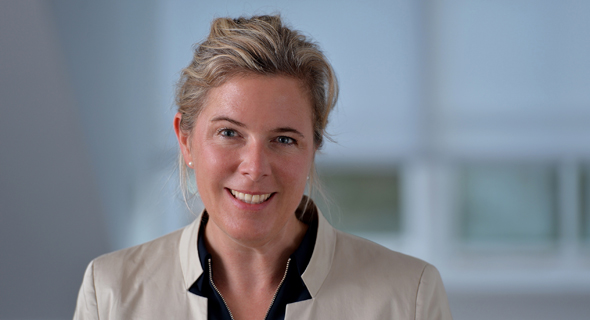 Inken Braunschmidt. Photo: PR

All that stands to change though as digital health becomes one of the hottest new investment themes. Technology giants like Google, Apple, Microsoft, and Amazon, who have previously had little to do with the medical sector, are moving into it and becoming disruptors by buying up medech startups or building own healthcare companies. As more and more people take an interest in accessing personalized healthcare advice directly, software and data companies like Google DeepMind are combining this mass market appetite with their own technology to solve healthcare problems on a global scale.

We are all becoming experts in our own health and wellbeing–from monitoring vital signs to analyzing our DNA or gut–and we are looking for companies who can help capture, analyze and simplify this data for us. This is not necessarily a clinical-grade replacement for professional treatment, but it is turning us into health consumers on an unprecedented scale, as the excitement around personal genetics testing company 23andme or the in-depth analysis of the gut and metabolic flexibility provided by VIOME has demonstrated all too vividly.

At Halma Plc, the London-listed global group of life-saving technology companies where I work as chief innovation and digital officer, we see great potential in these trends. It is already driving growth at our various healthcare businesses in areas like eye testing and blood pressure monitoring. However, we are constantly on the lookout for exciting new startups to work and partner with and add to the Halma family. We span four sectors – medical, environmental analysis, infrastructure and process safety and we can be found around the world. We are a member of the FTSE100 index of the largest UK companies, but each of our businesses is also autonomous, entrepreneurial and agile.

Israel is the perfect place to look for opportunities, which is why we have partnered here with OurCrowd, an equity crowdfunding platform which matches investors with early-stage entrepreneurs. Tel Aviv has the highest density of startups anywhere in the world and we know we have stiff competition.

But not every entrepreneur wants to disappear into the jaws of one of the giants. The uniqueness of our model sets us apart, here in Israel or other tech hotspots around the world. Startups can partner with similar sized entities within Halma. They can test and learn, fail, start again. We have a flexible mindset with innovation at the core. Whether it be in med-tech or other growth areas for us like infrastructure safety, connected buildings and environmental testing, we hope the matchmaking expertise of OurCrowd can help us bring Israel's next big thing to a global stage. From our last visits and events in Israel, we have established some PoCs and partnerships already.

Inken Braunschmidt is Chief Innovation and Digital Officer of Halma plc

Inken joined Halma plc, a global provider of life-saving technology, in July 2017 as Chief Innovation and Digital Officer and a member of Halma's Executive Board.

Inken is helping to foster a group-wide digital culture. She is contributing to each of Halma's sectors and operating companies to develop their unique digital vision and value creation model. This includes developing or acquiring digital platform capabilities that all operating companies could then benefit from.

Before joining Halma, Inken was the Chief Innovation Officer of innogy SE, a renewable energy company based in Essen, Germany and subsidiary of the German company RWE. Prior to that Inken was MD of RWE's Strategy and Management Consultancy practice.

Inken led the innovation and digital transformation for the whole RWE Group with a customer and people-centered approach. This included partnering with business units in new product and service initiatives, and creating an innovation ecosystem, connecting valuable innovation and digital resources both inside and outside the group.

Inken studied Business Administration and Innovation & Technology Management at Kiel University (including a PhD in Technology Management) and Finance at the London Business School.