Israel Comes as Close Second on List of Biggest Investors in Israeli Tech
American investors top the list with 35% of all capital raised by Israeli companies between 2013 and 2018
Israel is the second biggest source of investments in Israeli tech, according to a new report on foreign investment by Tel Aviv-based research firm IVC Research Center Ltd.

For daily updates, subscribe to our newsletter by clicking here.

The share of foreign investors in Israeli tech has steadily increased over the past two years, reaching 77% of the total capital raised, according to the report, which was published Monday.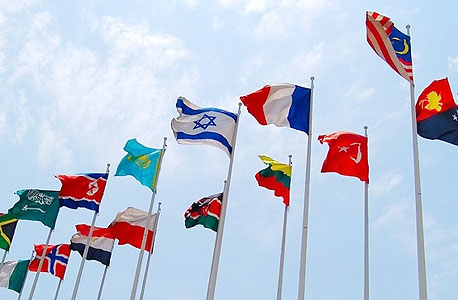 Nations of the world (illustrations). Photo: Shutterstock

Americans are the most dominant foreign investors in the local tech ecosystem, having invested 35% of the capital raised by Israeli companies in 2013-2018. Chinese, British, Japanese, and German investors contributed around 3% of the funds each during that same period. Israeli investors, in comparison, are responsible for up to 30% of the total funds invested into Israeli startups.

According to the report, foreign investors are more dominant when it comes to bigger investments in local firms. Between 2013 and 2018, non-Israeli investors were involved in 90% of all funding deals greater than $20 million.