Fosun Pharma Acquires Israeli Distributer Via Israeli Subsidiary Sisram
Sisram Medical, formerly Alma Lasers, is buying Nova Medical, one of the largest distributors of medical aesthetic devices in Israel
Fosun Pharmaceutical, through its Israel-based subsidiary, cosmetic surgery company Sisram Medical Ltd., has completed the first step of acquiring its Israeli distributor Nova Medical, the company announced last week. When the transaction is complete, the company will own a 60% stake in Nova.

In 2014, Fosun Pharma paid $240 million for a 95% stake in Sisram, renaming its from Alma Lasers. The company was floated on the Hong Kong Stock Exchange in September 2017, raising $88 million on its public debut.

Founded in 2003, Nova is one of the largest distributors of medical aesthetic devices in Israel. The company employs some 35 people. According to the announcement, the company had a net profit before taxation of $2.8 million in 2017.

Sisram stated the acquisition is part of its direct-to-consumer strategy.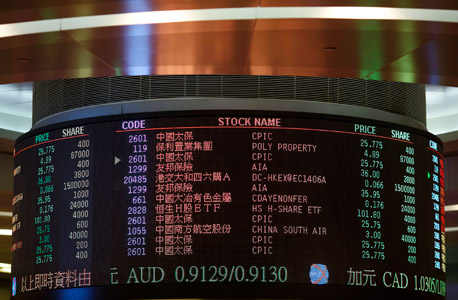 Hong Kong Stock Exchange. Photo: Bloomberg