South Korea to Acquire Radar Systems from Israeli Defense Contractor ELTA
The radar systems are transportable, ground-based systems, designed to autonomously detect and track dozens of long-range tactical ballistic missiles
The South Korean arms procurement agency, DAPA, announced Tuesday that ELTA Systems Ltd., a subsidiary of Israel Aerospace Industries Ltd. (IAI), has won a bid in a tender to supply two long-range warning systems to the Asian nation.
For daily updates, subscribe to our newsletter by clicking here.
ELTA declined to comment when reached out to by Calcalist. Korean news outlet Yonhap states the deal is worth $292 million.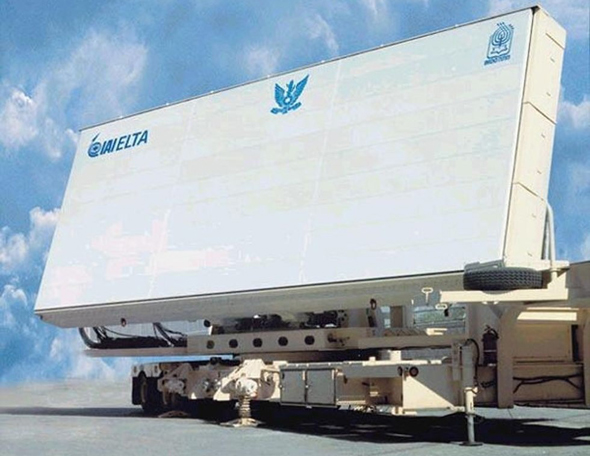 The Green Pine radar systems . Photo: ELTA Systems

The Green Pine radar systems are transportable, ground-based radar systems, designed to autonomously detect and track dozens of long-range tactical ballistic missiles.

The project is intended to strengthen South Korea's ability to "identify and track ballistic missiles launched from a distance in the initial stages," DAPA said in a statement Tuesday. The systems will be installed in the early 2020s.

In 2009, South Korea acquired two of the same type of radars from Israel for $280 million. At the time, the Korea Times wrote the "early warning radar will play a key role in monitoring and tracking incoming cruise and ballistic missiles from North Korea." In its Tuesday statement, DAPA did not mention its northern neighbor.

The system is operational in the Israel Air Force as part of its Arrow Weapon System. ELTA's website cites successful operational results in more than 20 tests conducted in both Israel and the U.S.

Elta is one of Israel's leading defense contractors, developing and manufacturing radars, early warning systems, electronic warfare technologies, and cybersecurity products. The company is headquartered in central Israel and employs 3,600 people.