Industrial Drone Startup Airobotics Relocates to Arizona
Airobotics is laying off 25 employees in Israel. The company's headquarters will be based in Arizona, while its research and development operation remains in Israel
Israeli industrial drone startup Airobotics Ltd. is relocating to Arizona. The company has laid off 25 out of its 170 employees in Israel as part of a restructuring that will see the bulk of the operation move to the U.S., including most of the company's management team.
For daily updates, subscribe to our newsletter by clicking here.
In an interview with Calcalist, Airobotics founder and CEO Ran Krauss said the layoffs are part of the company's global expansion scheme. Airobotics is recruiting 50 employees in the U.S. and Australia, he said.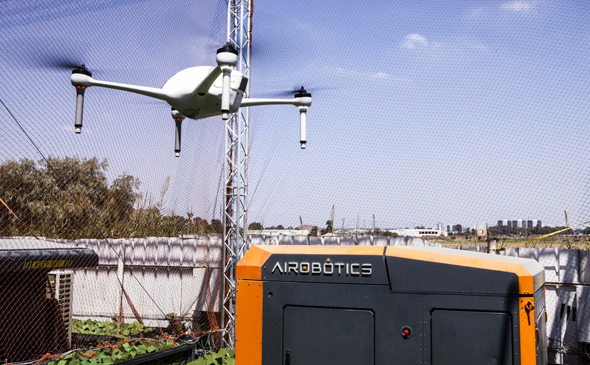 Airobotics' drone. Photo: Airobotics

Airobotics' research and development operation will remain in Israel.

Founded in 2014, Airobotics develops corrosion resistant and weatherproof drones that collect aerial data. In October, the company announced a $30 million investment round. Airobotics has raised $101 million to date, according to Pitchbook data.