Drug Developer Entera Bio Down on Nasdaq Following Amgen Deal
The deal, announced Tuesday, could see Entera receive up to $270 million in aggregate payments
Jerusalem-based biomed company Entera Bio Ltd. announced on Tuesday a research collaboration and licensing agreement with pharma multinational Amgen Inc. Under the agreement, Entera will develop one preclinical molecule program selected by Amgen, with an option to expand the agreement to two additional programs.

Entera will be entitled to a "modest" initial fee from Amgen, which will finance the preclinical development. Entera could also receive up to $270 million in aggregate payments, as well as tiered royalties depending on milestones.

Founded in 2009, Clinical-stage Entera develops technology for the oral delivery of large molecule-based drugs, which normally degrade in the digestive system and can only be given through an IV or injection. The company listed on Nadsaq in January after several attempts.

Entera was down 10.93% on Nasdaq on Tuesday market close.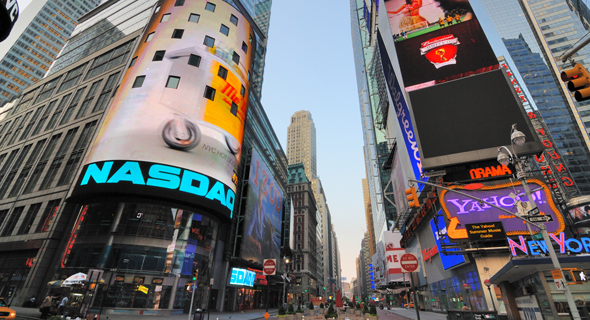 Nasdaq. Photo: Shutterstock