Mueller Investigation of Russian Oligarch Sinks Israeli Predictive Analytics Company
Tel Aviv-based Fifth Dimension has recently fired all of its employees. The company is chaired by Benny Gantz, the Israeli military's former Chief of Staff
Russian Oligarch Viktor Vekselberg, once a benefactor of the recently defunct predictive analytics company Fifth Dimension Holdings Ltd., has become a burden. So much so, that Vekselberg's run-ins with the U.S. government had brought on the top brass-clad company's eventual shutdown. Chaired by the Israeli military's former Chief of Staff Benny Gantz, the Tel Aviv-based company has recently let all its employees go, selling off its technology to stops losses from accumulating.

For daily updates, subscribe to our newsletter by clicking here.

Vekselberg is a businessman and the owner of Moscow-based asset management company Renova Group. His personal wealth is valued at $14 billion. Through his U.S.-based investment fund CNTP Vekselberg had invested in Fifth Dimension, leading a $12 million funding round in the company in 2015.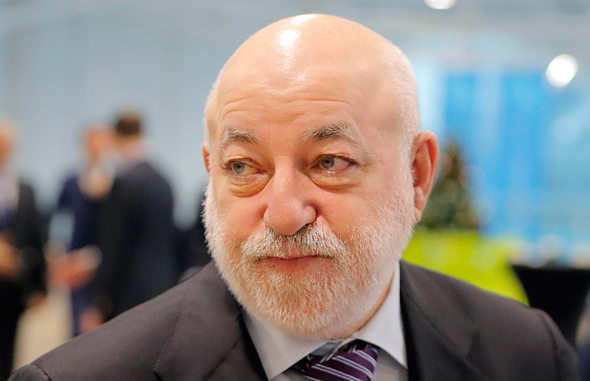 Russian Oligarch Viktor Vekselberg. Photo: Reuters

In early 2018, Vekselberg was investigated by Special Counsel Robert Mueller and his team, as part of an investigation into Russian interference in the 2016 U.S. presidential elections. Vekselberg's involvement in the ongoing investigation has affected Fifth Dimension by deterring customers and other investors, one person familiar with the company's affairs said in an interview with Calcalist, speaking on terms of anonymity.

In April, the U.S. Department of the Treasury listed Vekslberg among a group of Russian oligarchs, senior government officials, and companies which it accused of supporting "malign activity around the globe," perpetrated by the Russian government. The designation included sanctions that prohibit Americans and U.S. entities from dealing with the people and companies in question. With Vekselberg as a backer, these sanctions made it difficult for Fifth Dimension to finalize deals and raise further investment, the person familiar with the company's affairs said.

Founded in 2014, Fifth Dimension developed predictive policing and threat assessment technologies for governments and financial institutions. The company, which employed over 100 people at its peak, has raised a few tens of millions of dollars since it was founded. Gantz joined the company in 2015, to be followed by the former deputy head of the Mossad Ram Ben-Barak, the company's president for the last two years.

On Saturday, Ben-Barak told Calcalist that the company was pivoting. "We sold our products, and we did let all employees go, but everything was done in an orderly fashion and without drama," he said. "We had problems with investors and decided to change direction."

In the months following Vekselberg's investigation by Mueller's team, Fifth Dimension negotiated the sale of its intellectual property with several companies, the company said in a statement Saturday. In July, the company let go dozens of employees. In November, Calcalist reported that Fifth Dimension is in early-stage talks regarding an acquisition by Israeli spyware firm NSO Group. The deal eventually fell through, the person familiar with the matter said.

Gantz did not respond to repeated requests for comment.

As a former chief of staff of the Israeli military, Gantz is considered a potential political force in Israel. A poll released Sunday by the Israeli Midgam polling agency showed that Gantz is steadily gaining popularity among the Israeli public, with those surveyed awarding him 16 seats in the parliament, the second highest number after current ruling party Likud, which receives 28 seats. A June survey gave Gantz 13 seats. Gantz has of yet refrained from announcing concrete plans to run in Israel's upcomng elections.

Fifth Dimension is not the first Israeli company with ties to the investigation carried out by Mueller and his team. Several employees of now-defunct Israeli intelligence firm Psy-Group, registered as Invop Ltd., had been questioned by Mueller's team. According to documents filed in Israeli and Canadian courts, the company allegedly operated fake social avatars that it created to engage with its targeted audiences, and attempted to put into circulation news stories that would benefit its customers.

In February, Psy-Group laid off all of its employees citing "two critical business ventures that proved unsuccessful" that left the company strapped for cash.