China Awards Israeli Startup Second Prize in Innovation Competition
Newsight Imaging develops chips containing 3D imaging sensors for robotics, drones and the automotive industry
Israeli startup Newsight Imaging Ltd. won second place at the 2018 Optics Valley of China International Innovation and Entrepreneurship Competition, the company announced last week. The company was awarded a cash prize of 500,000 Chinese yuan (approximately $72,500).

Founded in 2016 and based in Ness Ziona, a town in central Israel, Newsight Imaging develops chips containing 3D imaging sensors for robotics, drones and the automotive industry. The company has additional offices in Shenzhen and Jiashan in China.

200 Israel-based companies were among the 3,000 companies worldwide to apply to the competition arranged by the Chinese Ministry of Science and Technology. Three Israel-based companies were among the 31 companies to reach the final round that took place in Wuhan, a city in central China.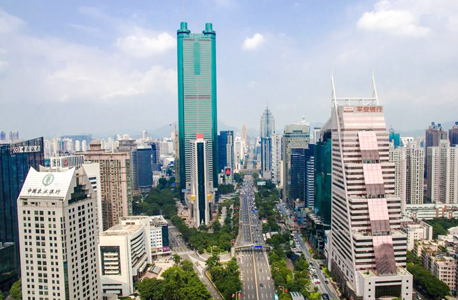 Shenzhen, China. Photo: Zuma Press